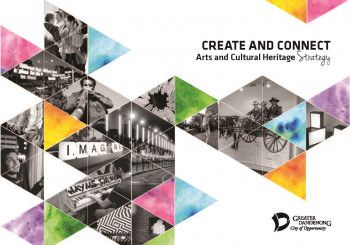 The Arts and Cultural Heritage Strategy has been developed to support the vision that 'Greater Dandenong is a safe, vibrant city of opportunity for all - to visit, work and play' and to guide Council's efforts to promote, support and grow arts and cultural heritage in the City of Greater Dandenong.
The strategy will support and guide future Council decisions in relation to arts and cultural heritage programs, facilities and capital investments. Cultural diversity and the distinctive cultural heritage of our communities, including our Indigenous community, will continue to be celebrated and promoted.
The strategy has been developed through an extensive process, including background research, consideration of industry best practice, an analysis of current trends and challenges and a wide reaching community engagement process.
Please contact us if you require this document in an alternative format.
Our progress
Looking to the future, Council will continue to create efficiencies and innovation in the planning and delivery of its arts and cultural heritage agenda. This includes ongoing evaluation against community benefit outcomes and assessment and review of our progress in delivering the Strategy objectives. The Arts and Cultural Heritage Strategy Report Cards outline the progress to date.