The vanishing half - Brit Bennett
Twins, especially identical twins, are a source of fascination, and there are lots of stories and studies about their similarities, differences and rivalries. Everyone's wanting to read this new book based around twin sisters...
The Vignes sisters will always be identical. But after growing up together in a small, southern black community and running away at age sixteen, it's not just the shape of their daily lives that is different as adults, it's everything: their families, their communities, their racial identities. Ten years later, one sister lives with her black daughter in the same southern town she once tried to escape. The other secretly passes for white, and her white husband knows nothing of her past. Still, even separated by so many miles and just as many lies, the fates of the twins remain intertwined. What will happen to the next generation, when their own daughters' story lines intersect?
While you are waiting to read The vanishing half, you might enjoy these others stories about twins that will have you seeing double :)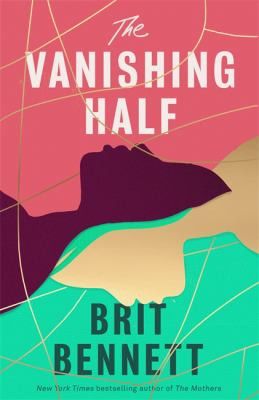 The girl in the mirror - Rose Carlyle
Identical twins only look the same... Beautiful twin sisters Iris and Summer are startlingly alike, but beyond what the eye can see lies a darkness that sets them apart.
Cynical and insecure, Iris has long been envious of open-hearted Summer's seemingly never-ending good fortune, including her perfect husband Adam. Called to Thailand to help sail the family yacht to the Seychelles, Iris nurtures her own secret hopes for what might happen on the journey.
But when she unexpectedly finds herself alone in the middle of the Indian Ocean, everything changes. Now is her chance to take what she's always wanted - the idyllic life she's always coveted. But just how far will she go to get the life she's dreamed about? And how will she make sure no one discovers the truth?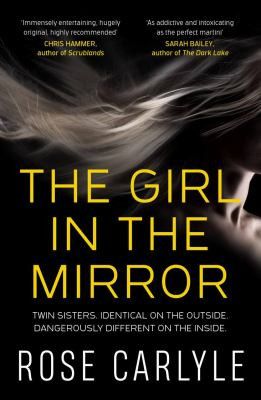 Beside myself - Ann Morgan
Helen and Ellie are identical twins - like two peas in a pod, everyone says. ..The girls know this isn't true, though: Helen is the leader and Ellie the follower...Until they decide to swap places: just for fun, and just for one day...But Ellie refuses to swap back...And so begins a nightmare from which Helen cannot wake up.
A life worth living - Louise Guy
Are some white lies simply too big to forgive? Eve and Leah are identical twins but beyond that, they're polar opposites. Struggling journalist Leah envies Eve's seemingly perfect life the loyal husband, the beautiful twin daughters, the stellar career, little knowing that what Eve longs for most is Leah's independence.
When a shocking event upends their world, one woman seizes a split-second chance to change everything and follow her sister down a different life path. It's a spontaneous choice, but there's no going back. How will she deal with the fallout when covering up one untruth means lying to everyone about everything?
One thing is clear: both twins have secrets, and both just want to be happy. But what price will they pay to live the life they've always wanted?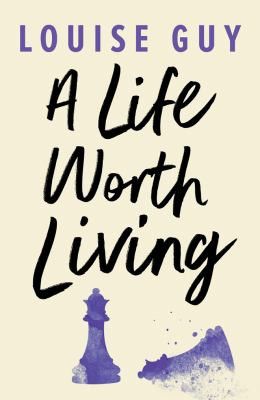 Just an ordinary family - Fiona Lowe

Thirty-three-year-old GP Libby Hunter has had, except for one tragic event, a charmed life. She's happily married to the wonderful Nick Pirelli, has two beautiful daughters, a lovely home and a successful medical practice in the small summer tourist mecca of Kurnai Bay.
Alice Hunter is Libby's slightly-younger, completely-unexpected twin. Alice has always lived somewhat in Libby's shadow, having none of her charm, her self-assuredness, her single-minded determination or focus. And since she lost her job, her home and her boyfriend, she's back from Melbourne, living with her parents, doing menial casual work and feeling rather directionless.
Karen Hunter has always tried to protect her twins, and to give them the unconditional love she was denied during her childhood. But now, as the bombshell hits, she watches as one of her daughters, painfully trying to find a way forward through her anguish, transforms into a controlling, vindictive creature she barely recognises.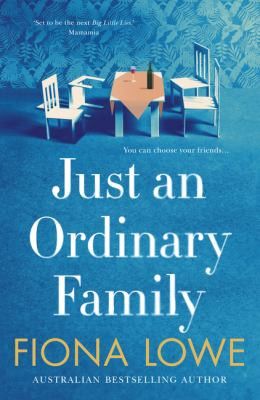 Catch me if I fall - (Junior/YA) Barry Jonsberg

Ash and Aiden Delatour are thirteen-year-old identical twins, living a privileged lifestyle with loving parents. In a world that has fallen apart at the seams, they want for nothing. All they have to do is be there for each other, no matter what.
But after Aiden suffers a terrible injury, he isn't the same brother Ash always relied on. Something has changed, and it will lead to a discovery that will turn their whole world upside down.