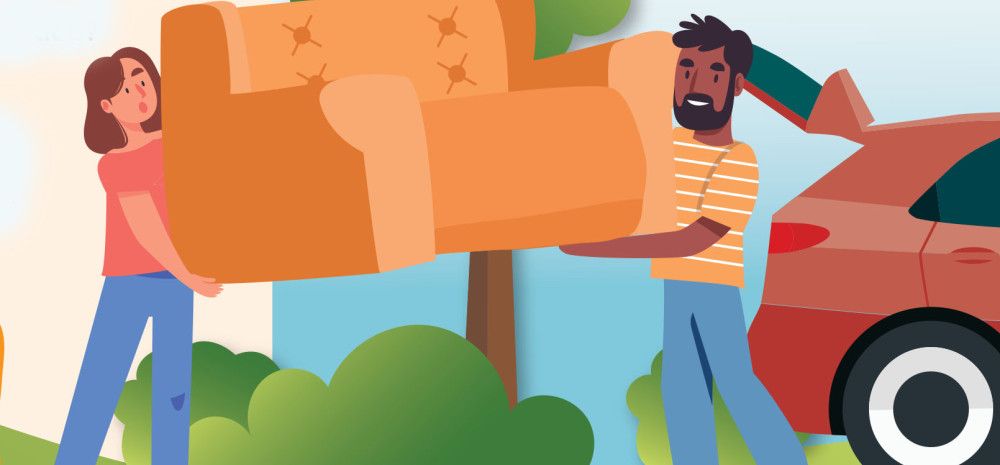 Reuse and Recycle Drop Off Day – 25 February
Give your unwanted goods a new life and reduce your waste to landfill by donating reusable items at the Reuse and Recycle Drop Off Day at Greaves Reserve, 2-20 Bennet Street, Dandenong, from 8am – 1pm this Saturday 25 February.
While every household in the City of Greater Dandenong is offered one free hard waste collection each year, Council is offering more opportunities for residents to recycle unwanted household items.
Drop off larger unwanted electronic and household goods, including televisions, computers, whitegoods, furniture, mattresses and bicycles for free. Good quality items will be donated to charity, while other items will be recycled.
The November 2022 Reuse and Recycle Drop Off Day saw 16 bicycles donated to local charity Brainwave Bikes. The bikes will be given a new life and sold through a charity shop, which raises money for families and children with brain injuries and illnesses. Brainwave Bikes will be collecting unwanted bikes again this Saturday.
Residents who take part in the drop off day can bring up to 15 items by car or trailer and should always remain inside their vehicles. Trucks will not be permitted. Residents are advised to arrive early as this event is very popular so expect some delays.
Homecycle – 7-18 March
Recycle smaller unwanted household items from the comfort of home via the one-off kerbside collection Homecycle.
Items including clothes, linen, homewares, toys, games, sporting equipment and small electrical items can be added to your kerbside yellow lid bin the day after your normal collection day for pick up. Homecycle will run from Tuesday 7 March to Saturday 18 March.
Items will be passed onto charities once collected.
Find out about Homecycle here.
The cost to ratepayers for Council to manage rubbish annually is $2.9 million.
Council is committed to working with residents to be more sustainable.