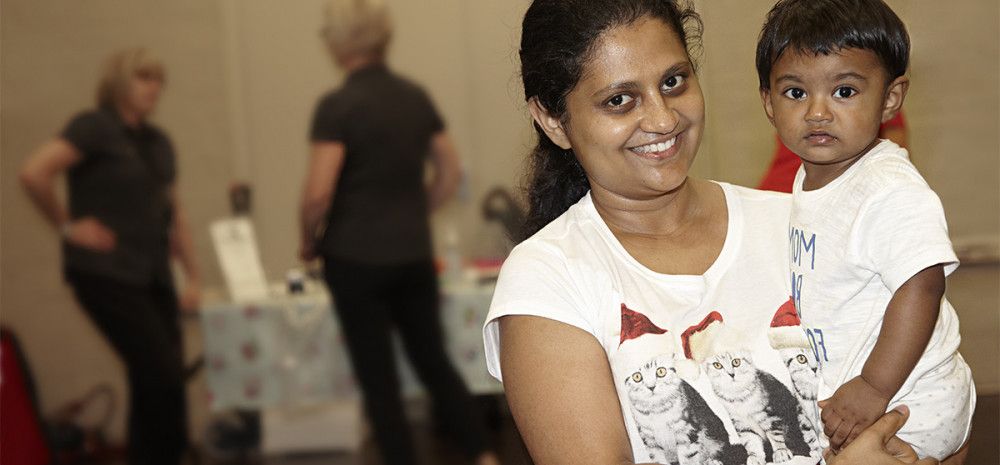 Even during the COVID-19 restrictions, Greater Dandenong City Council is still holding several immunisation sessions every month for residents.
The sessions are free and provide important vaccinations to prevent diseases such as Whooping Cough, Hepatitis, Tetanus, Pneumococcal Pneumonia, Measles and Meningococcal disease. Influenza vaccination is also recommended and available for all children from 6 months up to 5 years of age.
Bookings are required for your child's immunisations. To make a booking please go to greaterdandenong.vic. gov.au/immunisation
If you need assistance to make a booking, please phone Council on 8571 1000.
November 2021 Sessions

| Date | Location |
| --- | --- |
| Wednesday 3 November | Springvale City Hall, Supper Room, 18 Grace Park Avenue, Springvale |
| Tuesday 16 November | Paddy O'Donoghue Centre, 18–34 Buckley Street, Noble Park |
| Thursday 25 November | Springvale City Hall, Supper Room, 18 Grace Park Avenue, Springvale |
| Saturday 27 November | Dandenong Civic Centre, 225 Lonsdale Street (enter via Harmony Square), Dandenong |
| Tuesday 30 November | Paddy O'Donoghue Centre, 18–34 Buckley Street, Noble Park  |