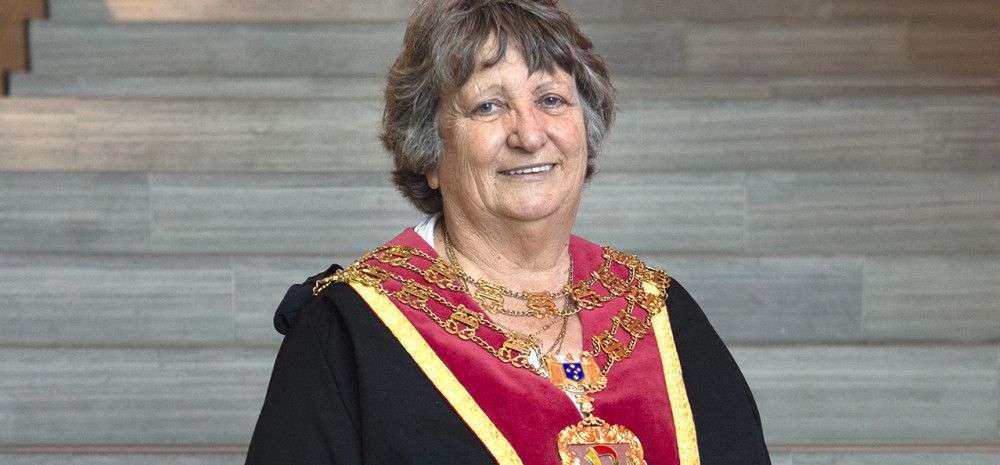 Cleeland Ward Councillor Angela Long has been elected Mayor of the City of Greater Dandenong for the third time. Cr Long brings a wealth of experience to the role having served as a councillor between 1997-2005, and from 2008 to now. Cr Long was previously elected Mayor in 2000 and 2012.
Having lived in Greater Dandenong almost all her life, Cr Long has worked with the Dandenong and District Aborigines Corporative for a number of years, is a life member of the North Dandenong Cricket Club, patron and public officer of the Bunjil Aboriginal Dance Group, president and life member of the Dandenong Day Nursery, Honorary member of the Noble Park RSL, member of the North Dandenong Senior Citizen's Club and Life Governor of the Freemasons Homes and Hospital.
Cr Long is passionate about supporting the community, particularly youth.
"The opportunity to represent the residents of one of Australia's most vibrant municipalities is one I take very seriously, and I'd like to thank my fellow Councillors for having the confidence in me to lead this great city over the next twelve months," Cr Long said.
Cr Long said she is committed to developing this city's future and representing the needs of all residents as we recover from the events of 2020.
"The events of this year have hit Greater Dandenong residents particularly hard. The pandemic has affected our most vulnerable residents significantly. I am proud of the significant investment Council has made towards the recovery of this great city, and I look forward to working with my fellow Councillors to ensure our residents and businesses can bounce back."
"Whilst I am very much looking forward to the year ahead, I also want to take time to acknowledge the work of my predecessor, Cr Jim Memeti who has served the city well as Mayor during the previous 12 months," Cr Long said.
Despite the challenges of 2020, Cr Long said this year's achievements have set up the City of Greater Dandenong for success in the year ahead.
"This year's opening of the Springvale Community Hub, upgrades to sports grounds across the municipality, strengthening of business support as they reopen after lockdown – there's a lot to celebrate and a lot to look forward to."
Cr Angela Long will be supported by Cr Sophie Tan, who has been elected as Deputy Mayor for the next 12 months.