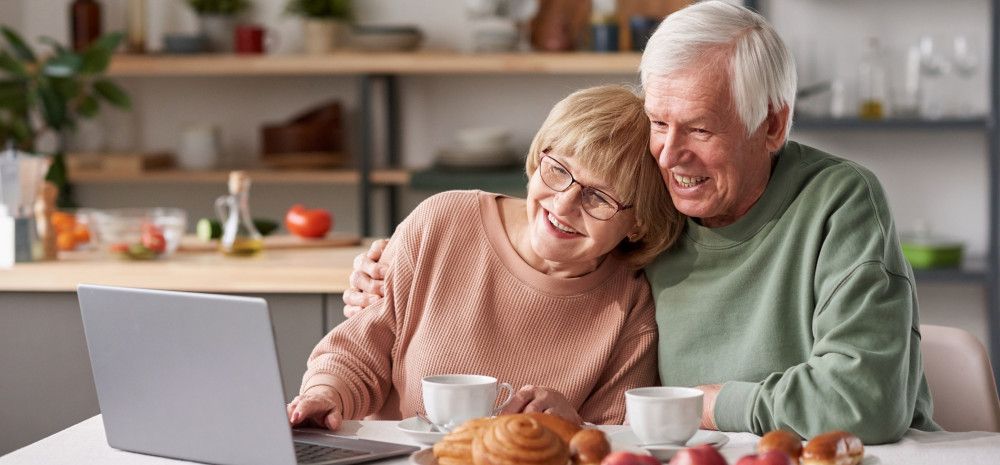 Seniors Festival 2021
Each year in October we celebrate the positive contribution seniors make to our community as part of the Victorian Seniors Festival.
This year we will be providing an exciting online offering as part of Seniors Festival 2021.
This will include video broadcasts and radio programs, opportunities to connect with others in the digital space through a range of fun activities including games and quizzes and some great education content specifically tailored to the interests and needs of older people.
The State Government will also deliver its 2021 Seniors Festival direct to your home, via a reimagined program including online performances, recorded interviews and storytelling.
Visit seniorsonline.vic.gov.au for more.
Staying Connected
If the past 18 months have taught us anything it is the importance and value of social connections.
With lockdowns and changing restrictions many in our community, particularly older people and people who live alone, have been experiencing long periods of isolation. Not being able to see friends and family or participate in their regular activities has taken its toll on their mental and physical health.
Last year, Council introduced a new program to help improve social connections. This joint initiative between Council's Community Care and Library teams not only helped address issues of isolation but also helped improve the digital literacy of older people living in
Greater Dandenong.
The Tech Savvy Project exposed older residents to the digital world and opened up new avenues to connect, learn and socialise. Council provided tablets, smart devices and internet access, as well as the training to use the equipment.
Living Well in Greater Dandenong
Council is set to launch a new bimonthly newsletter next month.
Living well – Positive Ageing in Greater Dandenong will showcase the many senior citizens, ethnic and cultural groups that provide social activities and educational programs for older residents.
The aim of the newsletter is to promote wellbeing and lifestyle tips and a positive approach to ageing.
A hard copy version will also be available at Council's Customer Service Centres and libraries.
Visit greaterdandenong.vic.gov.au to find out more and to sign up to receive the newsletter.
Staying healthy
Keeping active and moving is really important even when restrictions are in place.
Did you know that our Community Care workers can help you maintain your strength and mobility by supporting and encouraging you to go on walks locally?
Our care workers are also still allowed to visit clients in their homes, even when restrictions are in place.
Council is still providing personal care, unescorted shopping, meals and home maintenance, restrictions or not. All are classified as an essential service.
For more information about the support Council is continuing to provide for older people living in the City of Greater Dandenong, telephone 8571 5503.