Dandenong and Springvale Libraries are open with limited services.
Library Services Delivery Update
Our services are either being offered in full (Green), in a modified delivery method (Amber), or have been suspended until further notice (Red). See the following information for the status of each service.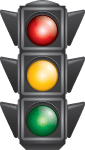 Red: Services are not being offered due to Coronavirus (COVID-19) restrictions or safety concerns.
Amber: Services are being offered but with restrictions or via a different delivery method.
Green: Services are being offered as normal.