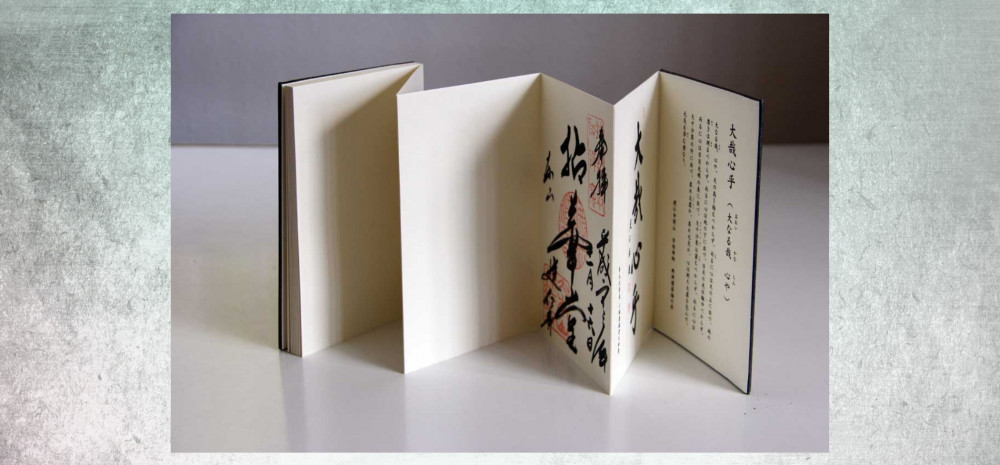 Greater Dandenong City Council is committed to protecting the health and safety of staff, members of the community, and all other visitors from the risks of COVID-19. This event has been moved online as per the current advice from the Victorian Department of Health. Please visit COVID 19 Libraries corner for further Coronavirus (COVID-19) information and support.
Concertina Mini Books are made from a long strip of paper and folded accordion style. They can be plain or very elaborate with fancy papers, pop-outs, pop-ups and windows.

In this special online workshop, you will learn different methods and techniques including softcover wraps and Turkish folds using objects and papers you have laying around the house. Perfect for paintings, calligraphy, storytelling or for photo displays!
Location
This program will be delivered online via Zoom. A link will be emailed to participants on the day of the event.
Registration
Registrations are required for this event. Select the 'Register now' button below.
Telephone the library during opening hours on 1300 630 920.
Participants will require the following
• An email address
• Computer, laptop, or smartphone with Internet access
• Any materials you can find in your house eg. paper, glues, folders, craft materials, boxes etc. (a more in-depth suggestion of materials will be emailed with the Zoom link)
• Library membership – Become a member
For assistance with any technological queries, contact the Online Library Tech Assist on 1300 630 920 during opening hours.
To meet COVIDSafe requirements, please be aware some programs and events may be moved online or cancelled.
Free event. Registration required.
Online via Zoom
Add to Calendar Disabled