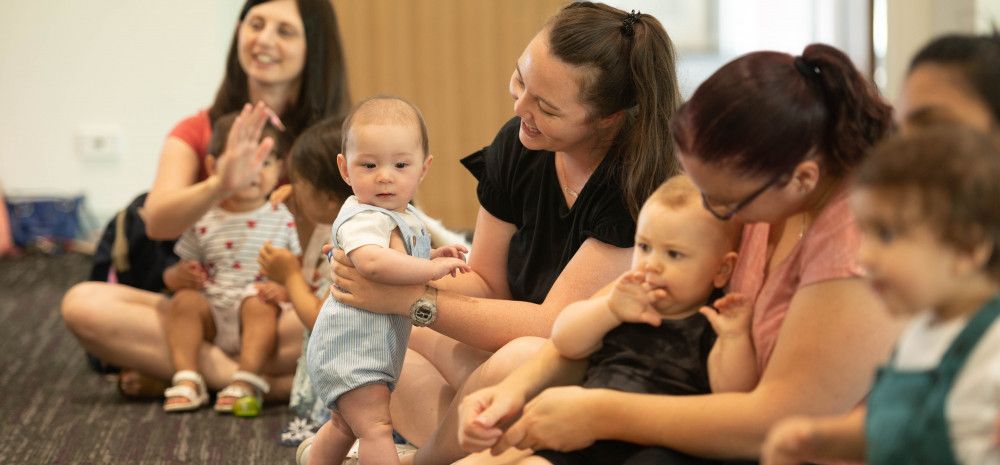 Greater Dandenong City Council is committed to protecting the health and safety of staff, members of the community, and all other visitors from the risks of COVID-19. This event has been postponed as per the current advice from the Victorian Department of Health. Please visit COVID 19 Libraries corner for further Coronavirus (COVID-19) information and support.
Baby Bounce is a 30 minute early literacy program designed to help very young children to explore language. This is done by everyone joining in and learning an array of simple stories, rhymes and songs.
By singing and playing with simple musical instruments the sessions help to develop your baby's motor skills and confidence.
It's also a great opportunity for children and parents to socialise. All welcome.
Please note sessions are not held during school holidays or public holidays.
Registrations
Registrations are required for this event for adults and children over 12 months of age. Select the 'Register now' button below or telephone the library during opening hours on 1300 630 920.
Registrations for this session will open at 10.30am a week before the session and close at 9am on the date of the session unless fully booked.
Location
This program will be delivered in person at the location listed below.
Participants will require the following
An email address
Contact details (Name, email address, contact number) to check-in on the day
Smartphone/smart device to scan QR Code (If you do not, there will be staff to check you in)
Face mask
Library membership – Become a member
For assistance with any technological queries, contact the Online Library Tech Assist on 1300 630 920 during opening hours.
To meet COVIDSafe requirements, please be aware some programs and events may be moved online or cancelled.
All COVIDSafe guidelines will be fully met to ensure public safety for this event. All attendees must be checked in via QR Code.
Free event. Registrations required.
In person event at venue.
Date Description
Every Friday from 10.30am-11am.
Sessions are not held during school holidays or on public holidays.
Add to Calendar Disabled