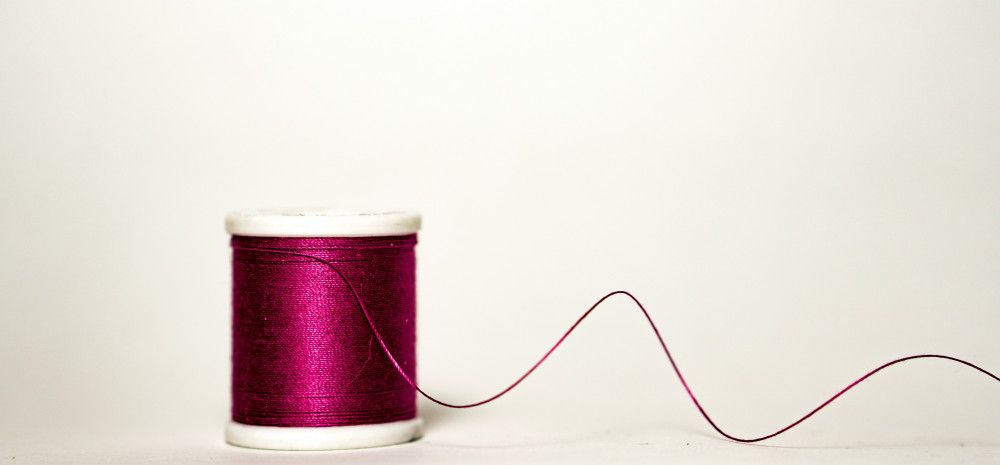 In this fun and interactive embroidery series, you will create your own pride rainbow to display using a variety of embroidery techniques. Learn six fundamental stitches, one for each of the colours of the pride rainbow.
The stitches you will learn are back, stem, chain, running, blanket, counching.
Facilitated by brother and sister Aoife & Aaron Billings from the queer-run artist collective, Pink Ember Studio.
Registration
Registrations are required in order to receive a link for virtual events. Select the 'Register now' button below.
This event is presented as part of Unwrapped: Celebration of LGBTIQA+ Arts and Culture.
Location
This program will be delivered online via Zoom. This is a live streamed event which is accessed via a link, which you will receive when your booking is confirmed via email
Participants will require the following
Coloured thread (think of all the rainbow pride colours), embroidery hoop, embroidery needle
An email address
Smartphone, tablet or computer with internet access
About the presenter
Pink Ember Studio is a queer-run co-operative, creating spaces for artists to make and sell work and be part of a community. They are a not-for-profit, encompassing a retail shop selling affordable art, workshops and classes to share skills in our community, a multimedia gallery space, and light filled open plan studio spaces. @pinkemberstudio
Free Event. Bookings Required
Online – Zoom (Live Streamed)
Add to Calendar
2020-11-19 18:00:00
2020-11-19 18:00:00
Rainbow Embroidery Series
In this fun and interactive embroidery series, you will create your own pride rainbow to display using a variety of embroidery techniques. Learn six fundamental stitches, one for each of the colours of the pride rainbow. The stitches you will learn are back, stem, chain, running, blanket, counching. Facilitated by brother and sister Aoife & Aaron Billings from the queer-run artist collective, Pink Ember Studio. Registration Registrations are required in order to receive a link for virtual events. Select the 'Register now' button below. This event is presented as part of Unwrapped: Celebration of LGBTIQA+ Arts and Culture. Location This program will be delivered online via Zoom. This is a live streamed event which is accessed via a link, which you will receive when your booking is confirmed via email Participants will require the following Coloured thread (think of all the rainbow pride colours), embroidery hoop, embroidery needle An email address Smartphone, tablet or computer with internet access About the presenter Pink Ember Studio is a queer-run co-operative, creating spaces for artists to make and sell work and be part of a community. They are a not-for-profit, encompassing a retail shop selling affordable art, workshops and classes to share skills in our community, a multimedia gallery space, and light filled open plan studio spaces. @pinkemberstudio
field_contact_details 0
field_contact_details 0
Australia/Melbourne
public