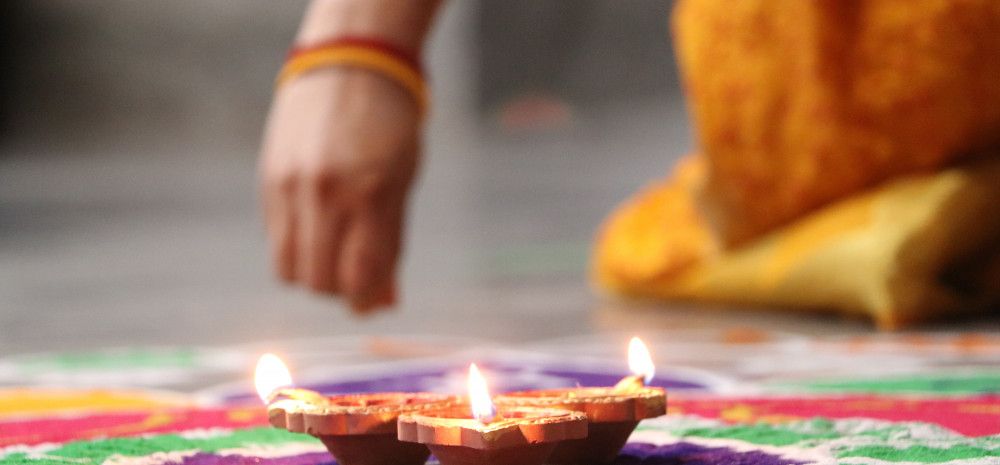 On 12 November join us in learning about the Art of Rangoli. Rangoli is used to decorate the house leading up to the festive season.
Using bright coloured sands, lentils, fresh flowers or even coloured chalks or paint, watch our video to find out more about how to use shapes and colours to create Rangoli art for Diwali.
This workshop is brought to you by Arts in Greater Dandenong, and designed for adults or older children.
Location
This program will be delivered online via YouTube and Facebook, available for you to watch on demand (watch anytime).
Participants will require the following
Smartphone, tablet or computer with internet access
Free event
Online – YouTube and Facebook On Demand (Watch Anytime)
Event Date and Time
daily, starting from Thursday 12 November, 2:30pm
Add to Calendar
2020-11-12 14:30:00
2020-11-12 14:30:00
The Art of Rangoli
On 12 November join us in learning about the Art of Rangoli. Rangoli is used to decorate the house leading up to the festive season. Using bright coloured sands, lentils, fresh flowers or even coloured chalks or paint, watch our video to find out more about how to use shapes and colours to create Rangoli art for Diwali. This workshop is brought to you by Arts in Greater Dandenong, and designed for adults or older children. Location This program will be delivered online via YouTube and Facebook, available for you to watch on demand (watch anytime). Participants will require the following Smartphone, tablet or computer with internet access
field_contact_details 0
field_contact_details 0
Australia/Melbourne
public