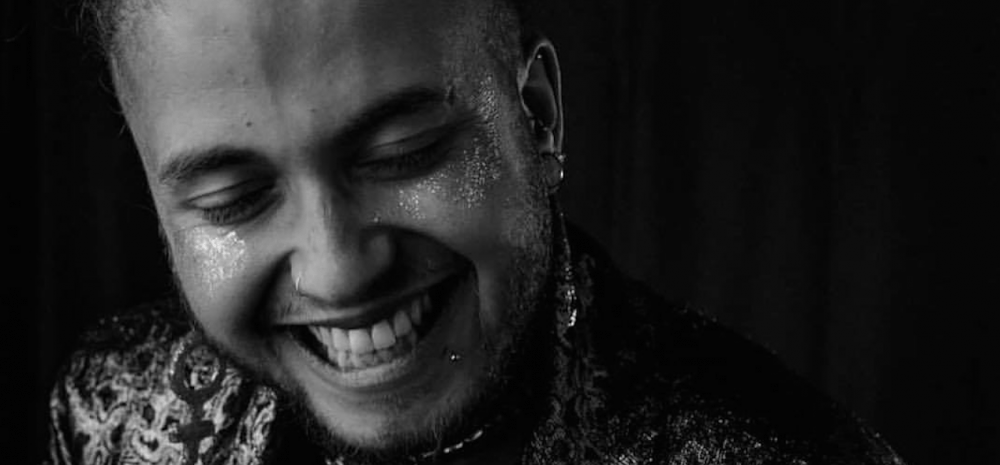 Join us online for a panel discussion exploring queer identity within the arts. Are artistic expressions influenced by identity, or is identity influenced by artistic expression? What does it mean to be a queer artist in 2020 and how do we hold the door open for more LGBTIQA+ people to join us?
Facilitated by non-binary writer, activist and public speaker Nevo Zisin, this panel discussion will feature a range of creative voices examining representation, identity and authenticity within the arts.
Auslan service is supported for this event.
Registration
Registrations are required in order to receive a link for virtual events. Select the 'Register now' button below.
Location
This program will be delivered online via Zoom. This is a live streamed event which is accessed via a link, which you will receive when your booking is confirmed via email
This event is presented as part of Unwrapped: Celebration of LGBTIQA+ Arts and Culture.
Participants will require the following
An email address
Smartphone, tablet or computer with internet access
About the facilitator
Nevo Zisin (they/them) is a queer, non-binary, Jewish writer, performer, activist and public speaker based in Naarm/ Birraranga / Melbourne. They run workshops in schools and professional development trainings in workplaces around transgender identity & language. Author of award-winning Finding Nevo, a memoir on gender transition and a contributor to Kindred: A Queer Australian Young Adult Anthology. They are a mentor for The Pinnacle Foundation, one of Out for Australia's 30 Under 30, an ambassador for Wear It Purple Day and the Victorian Pride Centre as well as a member of the Gender Euphoria cast - Australia's largest all trans & gender diverse show on a main stage.
Image: Nevo Zisin Credit: Jacinta Oaten
Free Event. Bookings Required
Online Zoom (Live Streamed)
Add to Calendar
2020-11-24 12:30:00
2020-11-24 12:30:00
Artistically Queer
Join us online for a panel discussion exploring queer identity within the arts. Are artistic expressions influenced by identity, or is identity influenced by artistic expression? What does it mean to be a queer artist in 2020 and how do we hold the door open for more LGBTIQA+ people to join us? Facilitated by non-binary writer, activist and public speaker Nevo Zisin, this panel discussion will feature a range of creative voices examining representation, identity and authenticity within the arts. Auslan service is supported for this event. Registration Registrations are required in order to receive a link for virtual events. Select the 'Register now' button below. Location This program will be delivered online via Zoom. This is a live streamed event which is accessed via a link, which you will receive when your booking is confirmed via email This event is presented as part of Unwrapped: Celebration of LGBTIQA+ Arts and Culture. Participants will require the following An email address Smartphone, tablet or computer with internet access About the facilitator Nevo Zisin (they/them) is a queer, non-binary, Jewish writer, performer, activist and public speaker based in Naarm/ Birraranga / Melbourne. They run workshops in schools and professional development trainings in workplaces around transgender identity & language. Author of award-winning Finding Nevo, a memoir on gender transition and a contributor to Kindred: A Queer Australian Young Adult Anthology. They are a mentor for The Pinnacle Foundation, one of Out for Australia's 30 Under 30, an ambassador for Wear It Purple Day and the Victorian Pride Centre as well as a member of the Gender Euphoria cast - Australia's largest all trans & gender diverse show on a main stage. Image: Nevo Zisin Credit: Jacinta Oaten
field_contact_details 0
field_contact_details 0
Australia/Melbourne
public