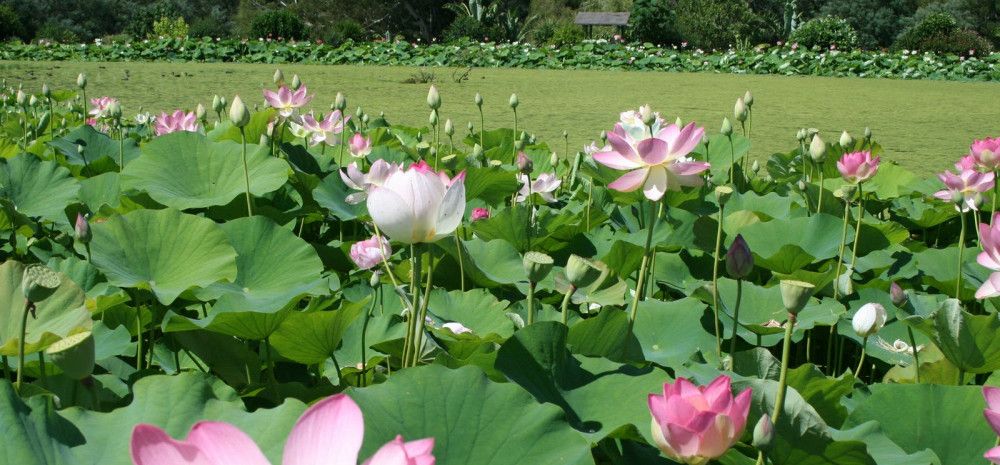 The City of Greater Dandenong prides itself on building an active, engaged and resilient community, no matter your age or stage of life. A key part of achieving this goal is ensuring that older people are supported, valued and encouraged to remain active members of our community. One way that Council achieves this is to provide a variety of activities and events for all seniors to enjoy.
Join us on Tuesday 18 January for a visit to the Blue Lotus Water Garden plus a short break along the Yarra River.
Bookings for this trip is now open.
You can bring your own lunch or purchase.
Participants must be residents of the City of Greater Dandenong and become registered users of the Community Transport Service.
Mobility aids are accommodated.
Walking Level: Moderate to High
Registration
Limited seats are available on the bus and will be allocated on a first to book basis.
Bookings accepted by telephone only. 24-hour cancellation policy applies.
Limit of one trip per month.
To book or for any enquiries telephone the Positive Ageing Team on 8571 5556.
Location
The bus will depart and return back to the Noble Park Aquatic Centre, 9 Memorial Drive, Noble Park.
Parking is free and all day at the Noble Park Aquatic Centre.
Participants will require the following
In accordance with government regulations, proof of COVID –19 vaccination is required to
visit these venues and attend these day trips.
Face masks must be worn on bus at all times and in any indoor settings.
Participants using this service need to be independent and mobile.

All COVIDSafe guidelines will be fully met to ensure public safety on the day. Read more information on the Attending an Event in Greater Dandenong webpage.
For assistance or any queries, contact the Positive Ageing Team on 8571 5503.
Transport cost: $15 plus Admission cost: $20
Pick up and drop off at the Noble Park Aquatic Centre
Add to Calendar Disabled