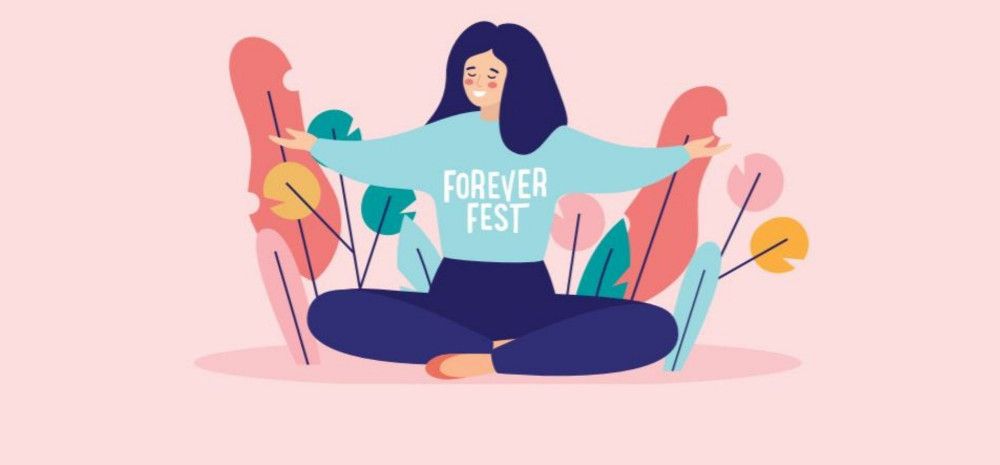 Greater Dandenong Council is excited to announce a new look to our annual Sustainability Festival, now re-branded as the 'Forever Fest' - 'Sustainable living for now and the future'.
Forever Fest will run over nine days, with each day focusing on the eight themes of our Climate Emergency Strategy, which was prepared in response to Council's declaration of a Climate Emergency in January 2020.
With elements to suit all age groups and interests, Forever Fest has something for anyone. Every activity across the nine days is free and accessible through various online platforms.
Make sure you select 'going' on our Facebook event page so you can stay up to date as we unveil the exciting program and share how you can get involved.
Day 2 will be themed around 'Community, Well-being and Culture', one of our eight themes of our Climate Emergency Strategy.
Day 2 Program
9am - 9.10am - Re-cap of Day 1 of our Forever Fest, and Forever Fest Day 2 Launch with Barney Swan. (Zoom)
9.10am - 9.20am - Dianne McGrath - Forever Fest 2021 Ambassador (Zoom)
9.20am - 10.25am - Meal Planning and Nutrition Workshop with Jessica Paynter (Zoom)
10.25am - 11.20am - OneWave Workshop - Make sure you dress in fluro! (Zoom)
11.50am - 12.50pm - Local Musician (Zoom)
1.55pm - 3pm - Climate Change and Human Health Presentation with Dr Kim Loo (Zoom)
3pm - 3.30pm - Family Yoga with 432 Yoga (Rowville based studio) (Zoom)
3.30pm - 3.35pm - Virtual Festival ​​​​​​Wrap-Up for Day 2 (Zoom)
Registrations
Registrations are not required for this event.
Location
Day 2's program will be delivered online via Zoom. This is a live streamed event which is accessed via a link. Select the 'Zoom Sessions Link' button below.
Participants will require the following
For Zoom events you will need
Computer, laptop, or smartphone.
Zoom link provided below
Free Event
Online - Zoom (Live Streamed) with some in-person events
Add to Calendar
2021-05-23 09:00:00
2021-05-23 09:00:00
Forever Fest - Day 2 (Community, Well-being and Culture)
Greater Dandenong Council is excited to announce a new look to our annual Sustainability Festival, now re-branded as the 'Forever Fest' - 'Sustainable living for now and the future'. Forever Fest will run over nine days, with each day focusing on the eight themes of our Climate Emergency Strategy, which was prepared in response to Council's declaration of a Climate Emergency in January 2020. With elements to suit all age groups and interests, Forever Fest has something for anyone. Every activity across the nine days is free and accessible through various online platforms. Make sure you select 'going' on our Facebook event page so you can stay up to date as we unveil the exciting program and share how you can get involved. Day 2 will be themed around 'Community, Well-being and Culture', one of our eight themes of our Climate Emergency Strategy. Day 2 Program 9am - 9.10am - Re-cap of Day 1 of our Forever Fest, and Forever Fest Day 2 Launch with Barney Swan. (Zoom) 9.10am - 9.20am - Dianne McGrath - Forever Fest 2021 Ambassador (Zoom) 9.20am - 10.25am - Meal Planning and Nutrition Workshop with Jessica Paynter (Zoom) 10.25am - 11.20am - OneWave Workshop - Make sure you dress in fluro! (Zoom) 11.50am - 12.50pm - Local Musician (Zoom) 1.55pm - 3pm - Climate Change and Human Health Presentation with Dr Kim Loo (Zoom) 3pm - 3.30pm - Family Yoga with 432 Yoga (Rowville based studio) (Zoom) 3.30pm - 3.35pm - Virtual Festival ​​​​​​Wrap-Up for Day 2 (Zoom) Registrations Registrations are not required for this event. Location Day 2's program will be delivered online via Zoom. This is a live streamed event which is accessed via a link. Select the 'Zoom Sessions Link' button below. Participants will require the following For Zoom events you will need Computer, laptop, or smartphone. Zoom link provided below
field_contact_details 0
field_contact_details 0
Australia/Melbourne
public