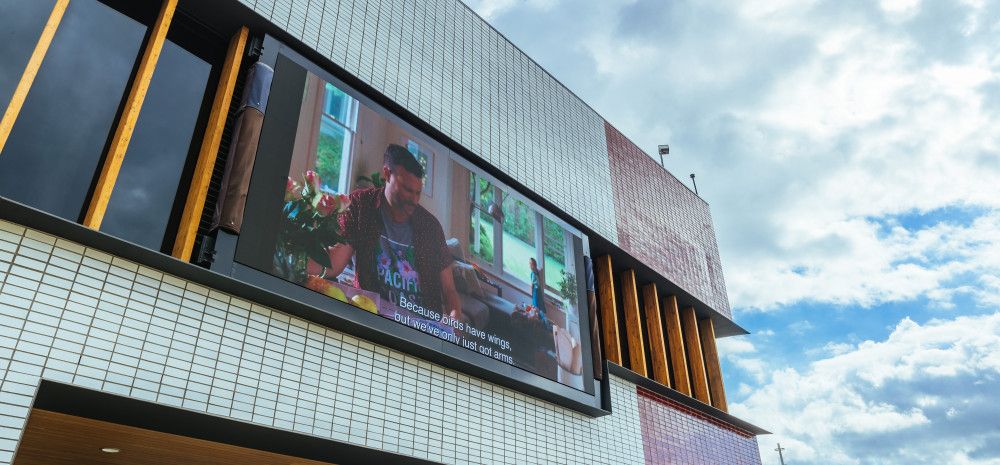 Join the City of Greater Dandenong as we return for another year of free family friendly outdoor movies. This year we return as Greater Dandenong Open Air Movies and we will be delivering movies to you at alternating locations each week.
The full list of movies will be available soon.
These free sessions will begin after 7pm and we invite everyone to enjoy the balmy evenings and spend some time with your family.
This event will run every Friday except on Good Friday however there will be a screening on Thursday 1 April instead of Good Friday.
Please note, the venue will alternate each week between Harmony Square, Dandenong and Springvale Community Hub.
Visit Open Air Movies - Harmony Square Dandenong for more sessions.
Movie Program
Registration
Registrations are required for this event. Select the 'Register now' button below.
Registrations will close 1 hour before each screening ends.
If you are unable to register beforehand, please speak to one of our staff members on site to register you if spots are still available.
Location
This program will be delivered in person at the location listed below.
Participants will require the following
Eventbrite ticket
Contact details (Name, email address, contact number) to check-in on the day
Smartphone/smart device to scan QR Code (If you do not, there will be staff to check you in)
Face mask
Picnic mat or picnic chairs (optional)
All COVIDSafe guidelines will be fully met to ensure public safety on the day. We have trained marshalls in place to ensure social distancing. Any shared surfaces will be deep cleaned thoroughly throughout the event and there will be access to hand sanitiser at various locations on site. Please view the COVIDSafe checklist for this event below.
COVIDSafe Checklist - Greater Dandenong Open Air Movies 2021
Free event. Registrations required.
In person at venue
Add to Calendar
2021-03-05 19:00:00
2021-03-05 19:00:00
Open Air Movies - Springvale Community Hub
Join the City of Greater Dandenong as we return for another year of free family friendly outdoor movies. This year we return as Greater Dandenong Open Air Movies and we will be delivering movies to you at alternating locations each week. The full list of movies will be available soon. These free sessions will begin after 7pm and we invite everyone to enjoy the balmy evenings and spend some time with your family. This event will run every Friday except on Good Friday however there will be a screening on Thursday 1 April instead of Good Friday. Please note, the venue will alternate each week between Harmony Square, Dandenong and Springvale Community Hub. Visit Open Air Movies - Harmony Square Dandenong for more sessions. Movie Program 5 March - International Women's Day Double Screening: - Red Shoes and the Seven Dwarves (Animation, Action, Adventure) G - The Boxing Girls of Kabul (Documentary) PG 19 March - Shrek Forever After (Animation, Comedy, Adventure) PG 1 April - Kung Fu Panda (Animation) PG 16 April - Pom Poko (Animation, Comedy, Drama) PG Registration Registrations are required for this event. Select the 'Register now' button below. Registrations will close 1 hour before each screening ends. If you are unable to register beforehand, please speak to one of our staff members on site to register you if spots are still available. Location This program will be delivered in person at the location listed below. Participants will require the following Eventbrite ticket Contact details (Name, email address, contact number) to check-in on the day Smartphone/smart device to scan QR Code (If you do not, there will be staff to check you in) Face mask Picnic mat or picnic chairs (optional) All COVIDSafe guidelines will be fully met to ensure public safety on the day. We have trained marshalls in place to ensure social distancing. Any shared surfaces will be deep cleaned thoroughly throughout the event and there will be access to hand sanitiser at various locations on site. Please view the COVIDSafe checklist for this event below. COVIDSafe Checklist - Greater Dandenong Open Air Movies 2021
field_contact_details 0
field_contact_details 0
Australia/Melbourne
public