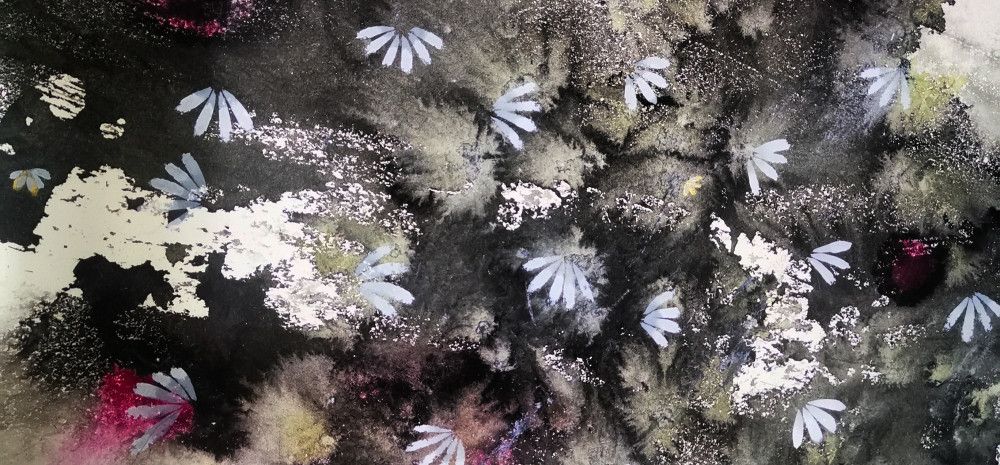 Greater Dandenong City Council is committed to protecting the health and safety of staff, members of the community, and all other visitors from the risks of COVID-19. This event has been postponed as per the current advice from the Victorian Department of Health. Please visit the COVID Corner – Community Information Centre page for further Coronavirus (COVID-19) information and support.

Every community has invisible problems. This series of work by artist Zakiria Tahirian is about refugees who have left everything behind and come to Australia, seeking a safe and peaceful place.
All they want is safety, but there are many hidden feelings that aren't being shared more widely with society. Many are struggling with memories and finding the right place to share their stories.
This exhibition will use both coloured and invisible ink to uncover the feelings that many refugees grapple with, but are unable to find a place to express.
Exhibition Dates
Thursday 3 June - Friday 25 June
Large Group Bookings
We offer private viewings outside of our opening hours for larger groups. Please email us for more information.
Location
This program will be delivered in person at the location listed below.
Participants will require the following
Contact details (Name, email address, contact number) to check-in on the day
Smartphone/smart device to scan QR Code (If you do not, there will be staff to check you in)
Face mask
All COVIDSafe guidelines will be fully met to ensure public safety for this event. All attendees will be checked in via QR code.
Free event. No bookings required
In person event at venue.
Event Date and Time
weekly on Tuesday, Wednesday, Thursday and Friday, starting from Thursday 3 June, 12:00pm
Add to Calendar Disabled