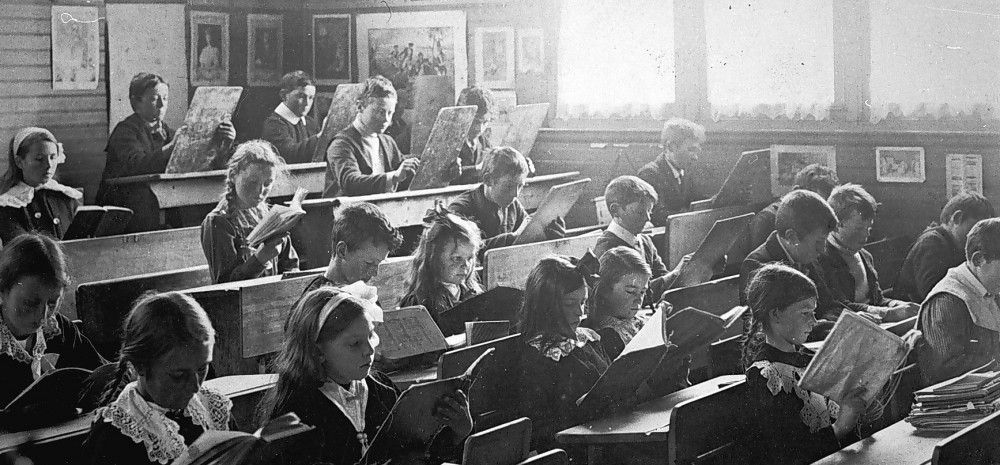 Greater Dandenong City Council is committed to protecting the health and safety of staff, members of the community, and all other visitors from the risks of COVID-19. This event has been postponed as per the current advice from the Victorian Department of Health. Please visit COVID Corner - Community Information Centre for further Coronavirus (COVID-19) information and support.
Discover the history of early education in the City of Greater Dandenong, through a free exhibition at Laurel Lodge, Heritage Hill Museum and Historic Gardens.
The exhibition explores the beginnings of education in the City of Greater Dandenong, tracing the history from as early as 1800s up until the present day, including Laurel Lodge as a private college, the history of State Schools No.1403 (Dandenong) and No.1466 (Keysborough), as well as one of Dandenong's most famous students - Oscar Asche.
The exhibition features images and objects from the Dandenong and District and Springvale and District Historical Society collections, alongside select images from major collecting institutions such as State Library of Victoria and Museums Victoria.
Exhibition dates
5 August – 12 November 2021
Bookings
No bookings are required. For more information please email culturalheritage@cgd.vic.gov.au.
Location
This program will be delivered in person at the location listed below.
Participants will require the following
• Contact details (Name, email address, contact number) to check-in on the day
• Smartphone/smart device to scan QR Code (If you do not, there will be staff to check you in)
• Face mask
To meet COVIDSafe requirements, please be aware some programs and events may be moved online or cancelled.
All COVIDSafe guidelines will be fully met to ensure public safety for this event. All attendees must be checked in via QR code.

For further information on the exhibition please contact heritage staff on culturalheritage@cgd.vic.gov.au or 8571 1000.
Free event. No bookings required.
In person event at Venue.
Date Description
Thursday 5 August - Friday 12 November 2021
Tuesday - Friday 10am to 4pm
Event Date and Time
daily, starting from Thursday 5 August, 10:00am
Add to Calendar Disabled