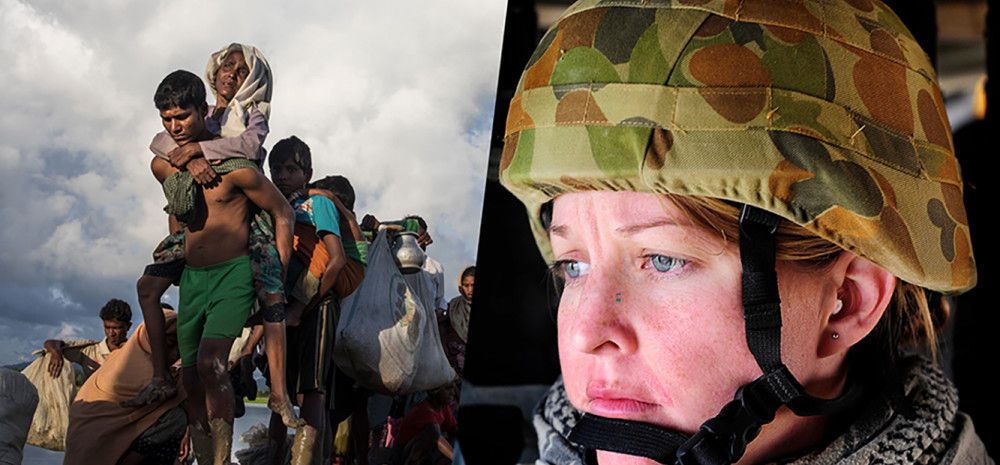 Due to the COVID-19 restrictions, this event is now postponed. The rescheduled date will be confirmed soon.
Changed Forever: Legacies of Conflict interweaves stories of migrants from war-torn countries and recent veterans of overseas service, exploring the impacts of global and civil conflict in changing lives and shaping contemporary Australia. The stories are enhanced with art, objects, photographs, audio-visuals and interactives.
Join us to hear more about this exhibition and the stories behind it from participating artists, veterans and storytellers.
Refreshments will be provided.
Registrations
Registrations are required for this event. Select the 'Register now' button below.
Location
This program will be delivered in person at the location listed below.
Participants will require the following
Contact details (Name, email address, contact number) to check-in on the day
Smartphone/smart device to scan QR Code (If you do not, there will be staff to check you in)
Face mask (to be carried with you)
Accessibility
Please email arts@cgd.vic.gov.au if you have any accessibility requirements. If you require an Auslan interpreter, please let us know at least 48 hours before the event day.
All COVIDSafe guidelines will be fully met to ensure public safety for this event. All attendees will be checked in via QR code.
Walker Street Gallery and Arts Centre COVIDSafe Plan - 250KB
Free event. Registrations required.
In person event at Venue.
Add to Calendar
2021-02-16 14:00:00
2021-02-16 14:00:00
Public Program - Changed Forever: Legacies of Conflict - postponed due to COVID restrictions
Due to the COVID-19 restrictions, this event is now postponed. The rescheduled date will be confirmed soon. Changed Forever: Legacies of Conflict interweaves stories of migrants from war-torn countries and recent veterans of overseas service, exploring the impacts of global and civil conflict in changing lives and shaping contemporary Australia. The stories are enhanced with art, objects, photographs, audio-visuals and interactives. Join us to hear more about this exhibition and the stories behind it from participating artists, veterans and storytellers. Refreshments will be provided. Registrations Registrations are required for this event. Select the 'Register now' button below. Location This program will be delivered in person at the location listed below. Participants will require the following Contact details (Name, email address, contact number) to check-in on the day Smartphone/smart device to scan QR Code (If you do not, there will be staff to check you in) Face mask (to be carried with you) Accessibility Please email arts@cgd.vic.gov.au if you have any accessibility requirements. If you require an Auslan interpreter, please let us know at least 48 hours before the event day. All COVIDSafe guidelines will be fully met to ensure public safety for this event. All attendees will be checked in via QR code. Walker Street Gallery and Arts Centre COVIDSafe Plan - 250KB
field_contact_details 0
field_contact_details 0
Australia/Melbourne
public