The 2022 Ignite Program is now closed
The 2022 Ignite Program is now closed.
The Ignite Pitch Night held on Tuesday13 September was a great way to wrap up the Ignite Program for 2022. Five enthusiastic entrepreneurs came forward to pitch their business ideas and showcase their learnings through the program.
Throughout the Ignite program, workshops and mentor sessions have nurtured their business ideas from seeds to fully grown ideas.
Congratulations to Dumplings in my Belly, SAJ Occupational Therapy and Serina Delight for winning the Ignite Pitch Night Award.
Please subscribe to the Talking Business enewsletter for upcoming opportunities or express your interest to business@cgd.vic.gov.au.
Support for Local Entrepreneurs
Are you looking to get a business idea off the ground or start a new business? The Ignite Program offers a range of activities and resources for people looking to get a business idea off the ground or who have recently started their business. This program is free to participate.
Ignite Workshop in 2023
Stay tuned for 2023 for new workshops.
What is offered in the Ignite program?
Hackathon Day
Businesses will learn how to solve problems and design solutions. After a fun day, you will get a chance to 'pitch' your ideas to a panel of experts. Find out more.
Workshop - Everything you need to know about Starting a Business
The workshop series, consisting of six weekly sessions, provides an overview of the things you need to know to start a business. We recommend you attend all the sessions so you can get the most out of the program.
Masterclasses - Learn from the Experts
Three masterclasses will be run by business experts. At these sessions you will hear from other business owners and have the opportunity to ask questions about starting your own business.
Speakers will be advertised closer to the scheduled events.
One-on-one Mentoring
Ignite participants can book a one-on-one mentoring session and ask questions about a business ideas or starting a business.
Eligibility
You are eligible for the program if you are looking to start a business or have a business in the City of Greater Dandenong.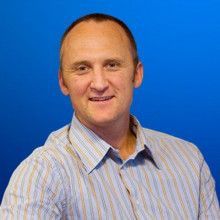 Marcus Barber
Marcus Barber is an experienced strategic futurist and strategy development consultant helping clients across all industry sectors. His client list extends beyond Australia with international engagements in the USA, Singapore, Sri Lanka and across the ditch in New Zealand. Marcus has proven success in strategy design and planning, strategic risk and business development. He has invested over 20 years in running his own small business riding the many ups and downs and has worked with the City of Greater Dandenong for 15 years.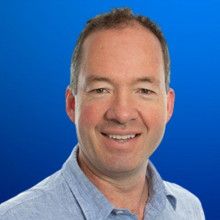 Nic Bolto
As a Winston Churchill fellow, graduate of the Melbourne Business School, member of the Australian Institute of Company Directors and with Chairman and CEO experience with human service companies, Nic brings expertise to entrepreneurship strategy and goal achievement through the delivery of new market entry assignments, coaching, mentoring and critical reviews. Nic has founded seven enterprises and coached and mentored over 300 clients in all phases of their startup goals, from ideation to validation, from go-live to closure and from investment to acquisition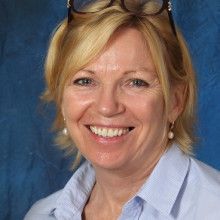 Sally Lawrence
Truly passionate about achieving outstanding outcomes for her clients and with over 12 years' experience in the consulting, coaching and business training sector, Sally established her first consultancy in 2011 and launched her first small business in 2014. Since then, she has provided support, coaching and change management either one-to-one or in seminars and workshops for over a thousand individuals and numerous organisations. Sally has authored several business-related eBooks and has written and co-authored articles for Success Business Magazine and major regional newspapers.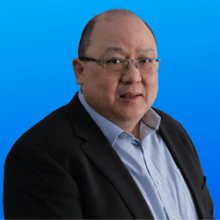 Alex Sy (MBA)
Alex has over 30 years of hands-on experience in senior management and board advisory roles in small and medium-sized businesses in helping them grow and taking them to the next level. Alex focuses on key outcomes for his clients in the areas of improving business performance, managing growth and change, and business sustainability. He has successfully attained a Master of Business Administration (MBA).
Alex is passionate about helping his clients grow and remain sustainable, and his mantra is: always think and stay positive and empower people to become effective Leaders.
Questions?
For more information or questions, please contact Ignite Greater Dandenong on 8571 1550 or email business@cgd.vic.gov.au.
Get informed
Please subscribe to Talking Business e-newsletter for upcoming events.