The exhibition SHE has over 20 years of history at the Walker Street Gallery. SHE of mind and body depicted the multilayered and complicated aspects of being a Woman today. It showcased the depth of textiles as a medium and its ability to speak without words. While there was a time, when the medium was considered merely a form of craft, more recent discourse has placed it at the forefront of contemporary art.
Historically, depictions of the female body have held a male gaze and the focus is on male constructed ideals. Ironically, despite some cultural shifts to invert this depiction, the power and ubiquitous nature of social media has created greater anxiety in how ideals are constructed. Particularly, by those who are yet to form their identity, not to mention the hyper-reality rarely being reflective of the real.
2023 Exhibition (7 February - 31 March)
In 2023, the SHE exhibition presented a celebration of ten female textile artists: Danielle (Dans) Bain, Anna Farago, Neroli Henderson, Georgia MacGuire, Chaco Kato, Vonda Keji, Caroline Phillips, Nusra Qureshi, Ema Shin, and Kate V M Sylvester. Read about these amazing artists below.
Content Warning: Please be advised that this exhibition contains representations of female body and anatomy; as well as the names of victims of domestic and gender-based violence – including the names of some Indigenous women and children lost to male violence.
SHE of Mind and Body | Exhibition Zine
Exhibition Zine
Alongside our SHE of Mind and Body exhibition, we invited submissions for a writing competition. We were thrilled to receive a total of 244 submissions, showcasing a diverse range of perspectives on the topic of SHE. We thank all participants for their effort and for sharing their experiences and writing.
The competition included a $1,000 prize for the Open Category and a $500 prize for the Under 18 Category. Highly commended entries were also awarded a book prize. We were impressed by the high calibre of entries and it was a difficult decision to choose the winners.
A selection of works has been published in the SHE of Mind and Body exhibition zine. We invite you to click the link below to access the e-issue and enjoy reading these insightful and thought-provoking pieces.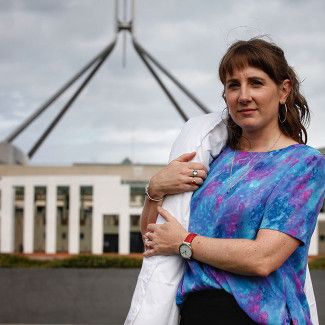 Danielle (Dans) Bain
Bain is an inter-disciplinary artist, who focuses on social justice, inclusion and personal narratives. Her practice is collaborative, bringing depth and texture to the stories that emerge. Bain's work is broadly accessible and holds audiences in immersive contemplation, leaving echoes in the consciousness long after viewing.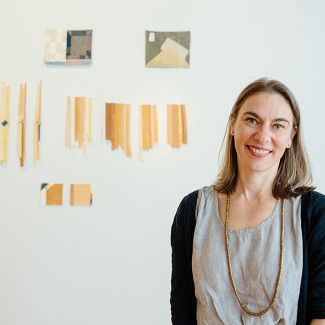 Anna Farago
Farago's work is informed by feminist art histories, craft traditions, the intergenerational transmission of knowledge and experience of place. It embodies the formal language of textile design, its orientation to colour, geometric shape and line. She explores ecosystems that underpin sustainable material traditions, their memories and sense of belonging.
Image credit Christian Capurro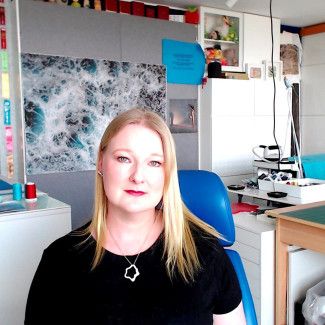 Neroli Henderson
Henderson is a contemporary quilter, who is informed by her own personal narrative. She focuses on the human condition and fights for social change, by producing works that illuminate topics considered taboo or difficult to speak about. Her use of materials and techniques pushes the boundaries of quilting, while maintaining a strong composition.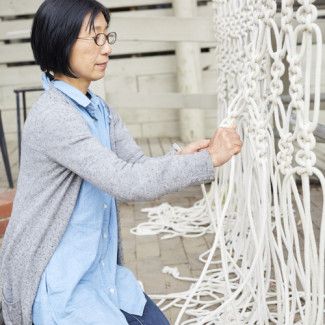 Chaco Kato
Kato is an inter-disciplinary artist, who works in sculpture, drawing, installation and community-based projects. Collaboration and negotiation are crucial tenets of her work, with collective actions and communal discourse often performing as the primary material of her work. Her practice is immersive and is informed by space and the existence of a constant flux.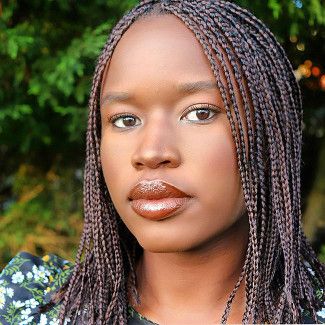 Vonda Keji
Keji works predominantly as a photographic artist. Her works centre on the beauty myth, its construction and dissemination through the complex lens of her own African identity. The later focus is further compounded by living in a diasporic community, which navigates between two worlds. Her works redefine an authentic self-identity, while challenging notions of a stereotype.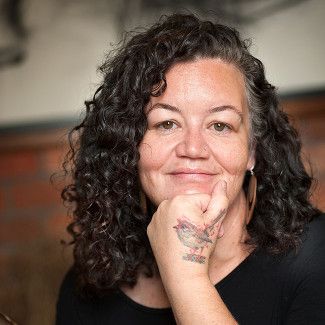 Blackgin (Georgia MacGuire)
MacGuire's work is intrinsically connected to her Indigenous heritage. The works present a vehicle to decolonize memory and artefacts. There is melancholy in the enforced history she has lived and in her own practice there is a need to both acknowledge and reclaim under her own terms. The poignancy reflects her deeply personal narrative of struggle and connection.
Image credit Sandy Sheltema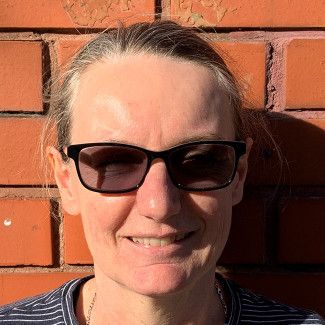 Caroline Phillips
Phillips is a visual artist, whose studio practice explores contemporary feminist aesthetics through investigations of the minimalist object. This is augmented by participatory and collaborative projects that build feminist community. She reconfigures relationships of power, sexual politics and embodied experience to re/present the relational art object as a feminist object through both methodology and outcomes: an ethical feminist future.
Image credit Steven Crossin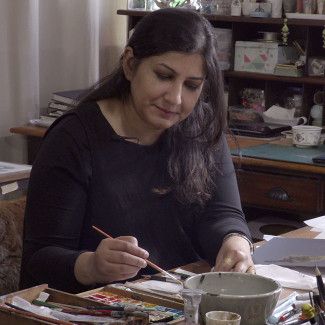 Nusra Latif Qureshi
Qureshi is a trained Mughal miniaturist painter, who has developed a rich, contemporary visual language that pushes boundaries. She appropriates imagery and motifs and repositions them into works questioning stereotypes. The works speak of an historical collage layered with fragments and assertions, ones that question the past by constructing a new narrative.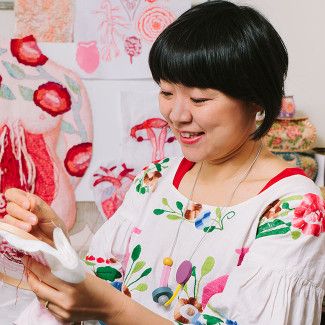 Ema Shin
Shin's work presents body organs and flowers as symbols of her life and emotions, which incorporate tapestry, mixed media embroidery, printmaking and paper-mache. They are created in her home studio and embrace her daily life. The works comment on all aspects of being a woman: from psychological to physical, re-definition of femininity and sexuality.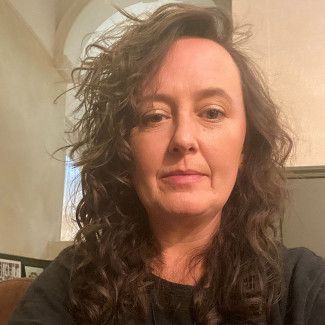 Kate V M Sylvester
Sylvester is a contemporary textile artist, whose work is dominated by the use of recycled t-shirts. They are meticulously unwoven or de-threaded and presented as immersive installations. The process forms an integral part of the conceptual work and the intricate web exposed through this act, heralds the potential or question of unravelling established structures.