27 February - 4 April 2020
SHE features and celebrates the works of female Australian artists. In this exhibition, set to coincide with International Women's Day, eight artists from across Australia explore the responsibilities, challenges and joys that come with being a female artist in Australia. The 2020 exhibiting artists are Deanne Gilson, Alana Hunt, Vonda Keji, Lily Mae Martin, Kumantjayi Nangala, Tiffany Parbs, Nyaruot Ruth Ruach and Tai Snaith.
To support the exhibition, the gallery programmed a series of events and workshops for people to engage further with the works and artists.
As part of the launch event, we were joined by countess.The Countess Report is an independent artist run initiative that publishes data on gender representation in the Australian contemporary art world. The Countess Report, 2019 chronicled key changes in the Australian arts sector between 2014 and 2018. In 2020 the three person art-activist project turns their focus to Australian arts media. Countess joined our launch event and invited visitors to participate in the compilation of data about gender representation in arts media and to talk about the role of art as advocacy.
For young art fans and families, Walker Street Gallery presented SHE Reads, a free series of storytime sessions and activities at the gallery, facilitated by some of Melbourne's best female authors on every Tuesday at 11am from 3 to 24 March. Some of the SHE Reads were recorded and you can watch on our Art for Kids section.
Due to the COVID pandemic, we had to close the venue during the exhibition. However, you can still enjoy the exhibition virtually on Arts Online where we present a series of Curator Talks about the exhibiting works and a tour video.

Exhibition Information - Videos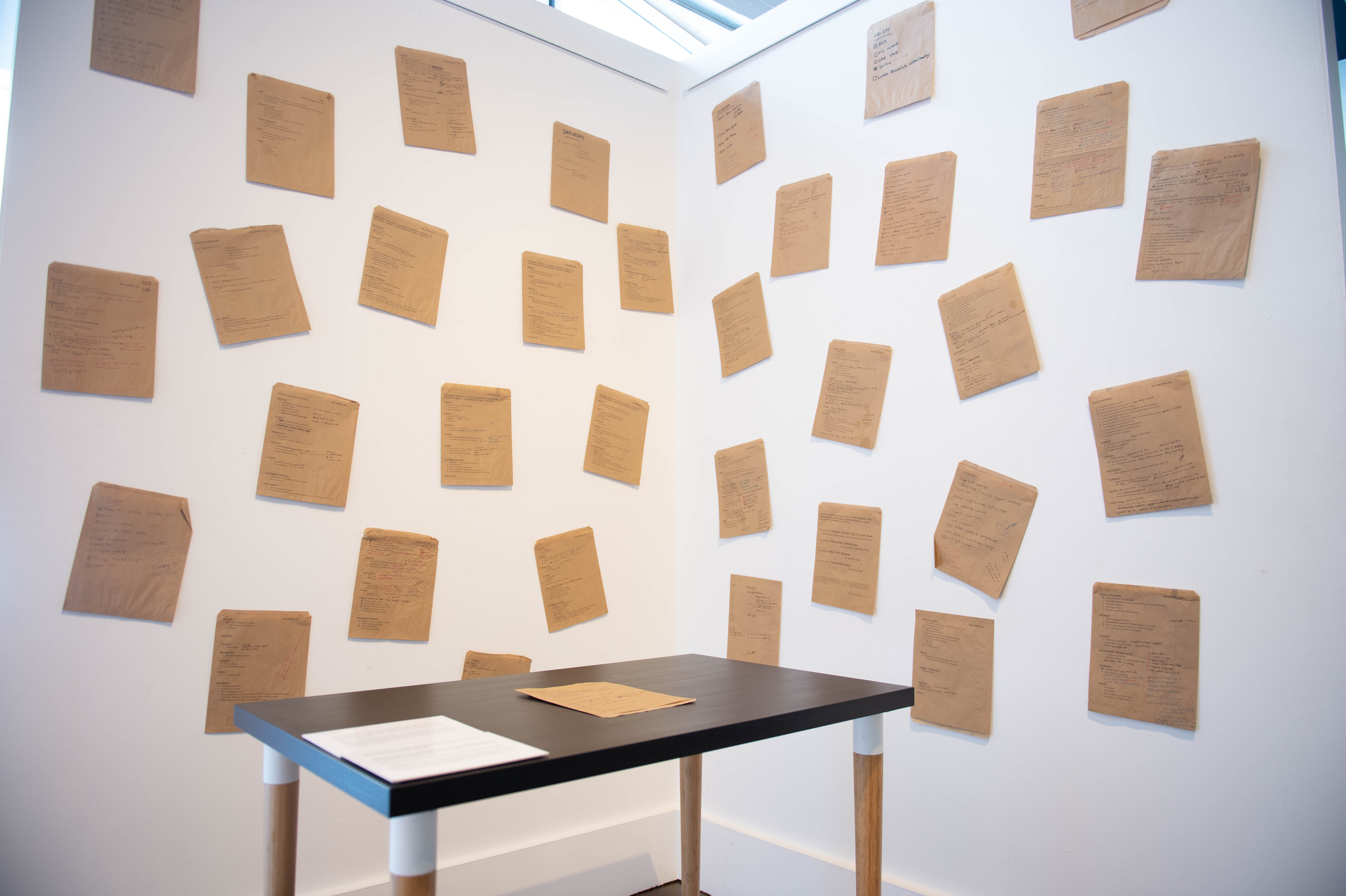 Alana Hunt
Shaped by a commitment to sensitively challenge ideas and histories in the public sphere and the social space between people, Alana Hunt's practice is made up of several interwoven strands: she makes contemporary art, publishes across diverse platforms, stages situations and collaborates with others.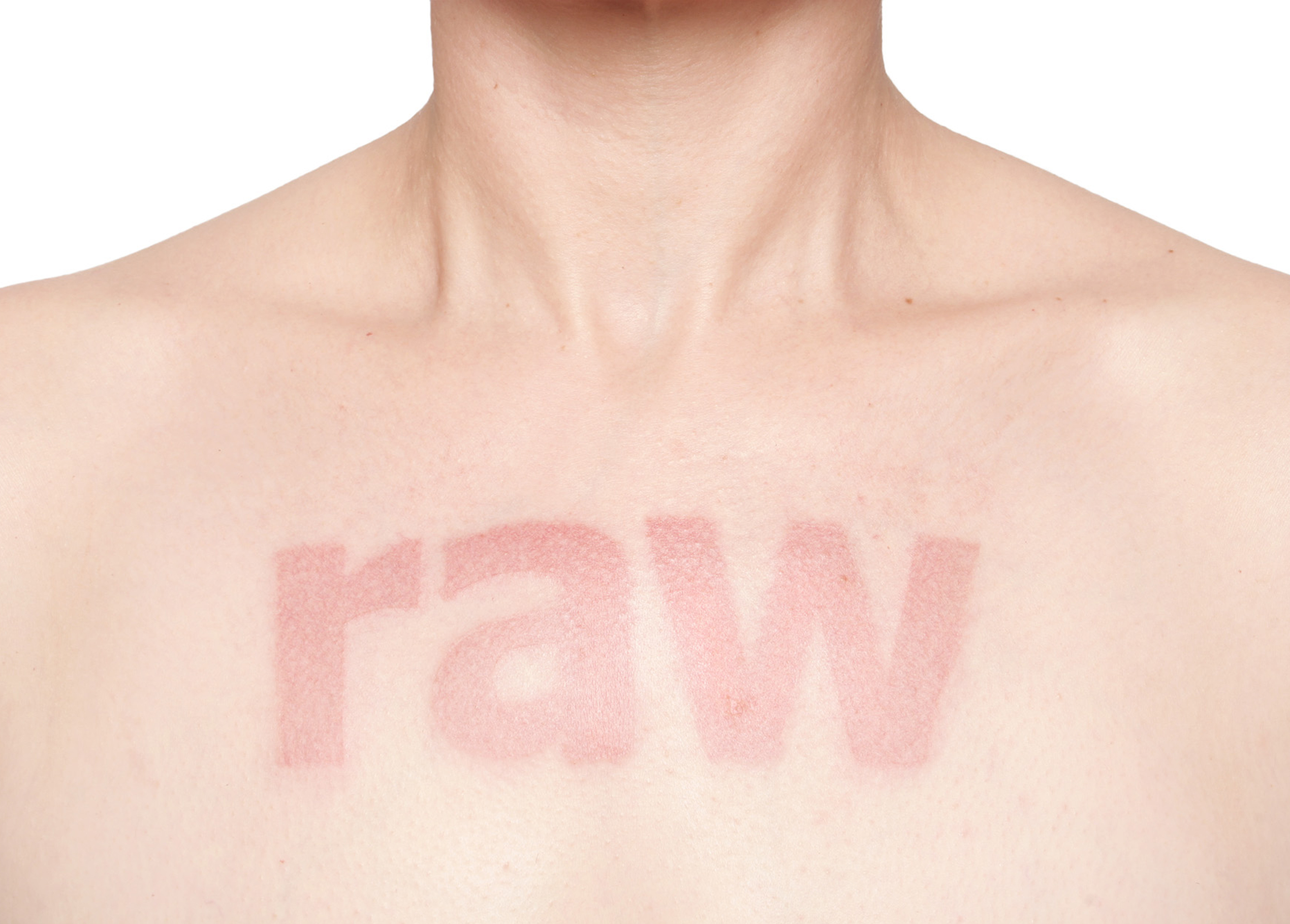 Tiffany Parbs
Tiffany Parbs is a conceptual jeweller. Her practice explores a worn body, highlighting discrepancies between the shifting body narrative and media representational frameworks. Parbs fosters innovation and experimentation in her practice, actively seeking to promote expanded definitions of jewellery to challenge and extend perceptions of the medium.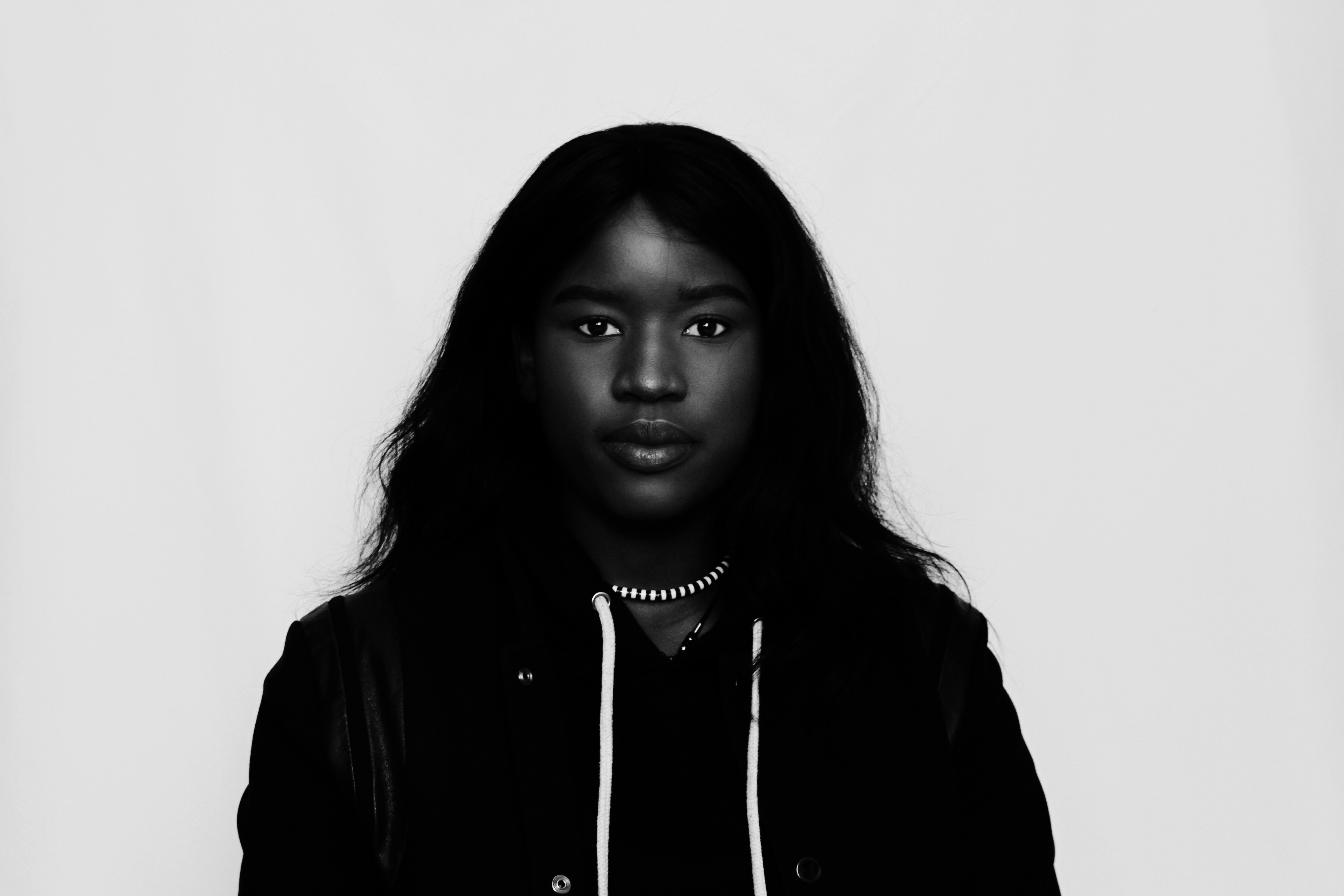 Vonda Keji
Vonda Keji is a Melbourne-based visual artists whose work explores the beauty and complexity of her African identity, as well as issues that affect the African diaspora.
Kumantjayi Nangala
Kumantjayi Nangala was a senior law woman. Her deeply felt knowledge of Country and ceremony empowers her bold, lyrical and expressive paintings depicting the topography of hills and creeks. Nangala was also a director of Papunya Tjupi Arts Centre until her unexpected passing in January 2020.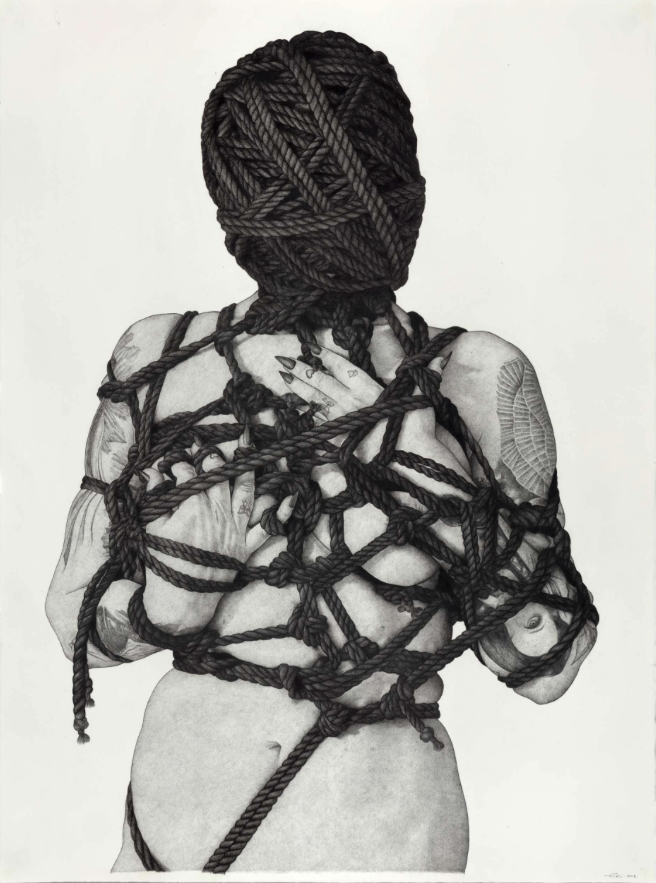 Lily Mae Martin
A visual artist born in Melbourne, Lily Mae Martin's distinctive style is influenced by the mark-making of etching and the layering techniques of master painters. Her work is characterised by delicate and detailed cross-hatching with a fine pen.
Deanne Gilson
Deanne Gilson is a proud Wadawurrung/Wathaurung woman from Ballarat. Her work aims to heal, disrupt and challenge the male and female colonial gaze, while reviving the practice of ceremony within women's business and her own art.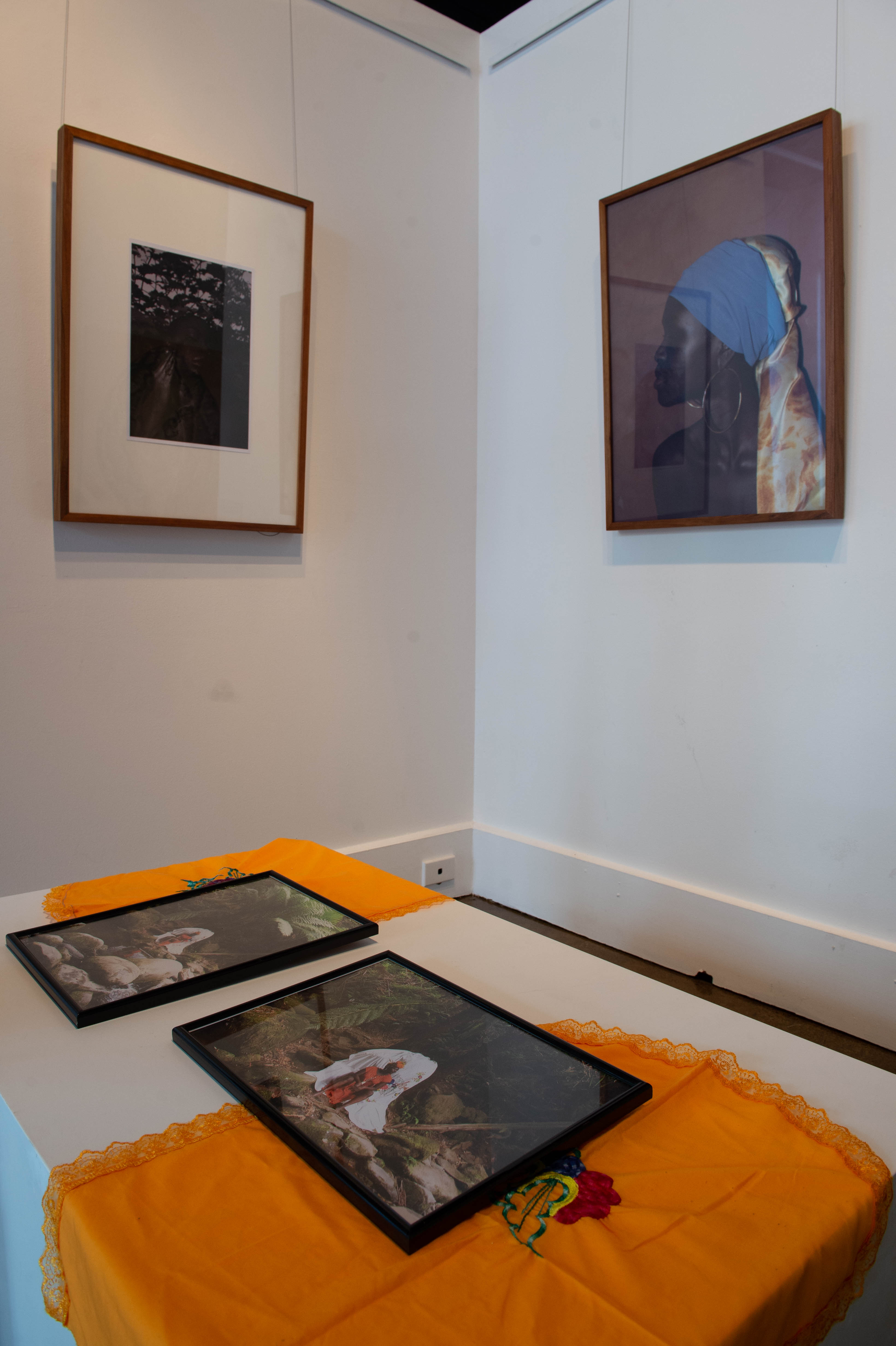 Nyaruot Ruth Ruach
Nyaruot Ruth Ruach is a South-Sudanese multidisciplinary artist who uses art to heal, explore her surroundings and create comfort within her blackness.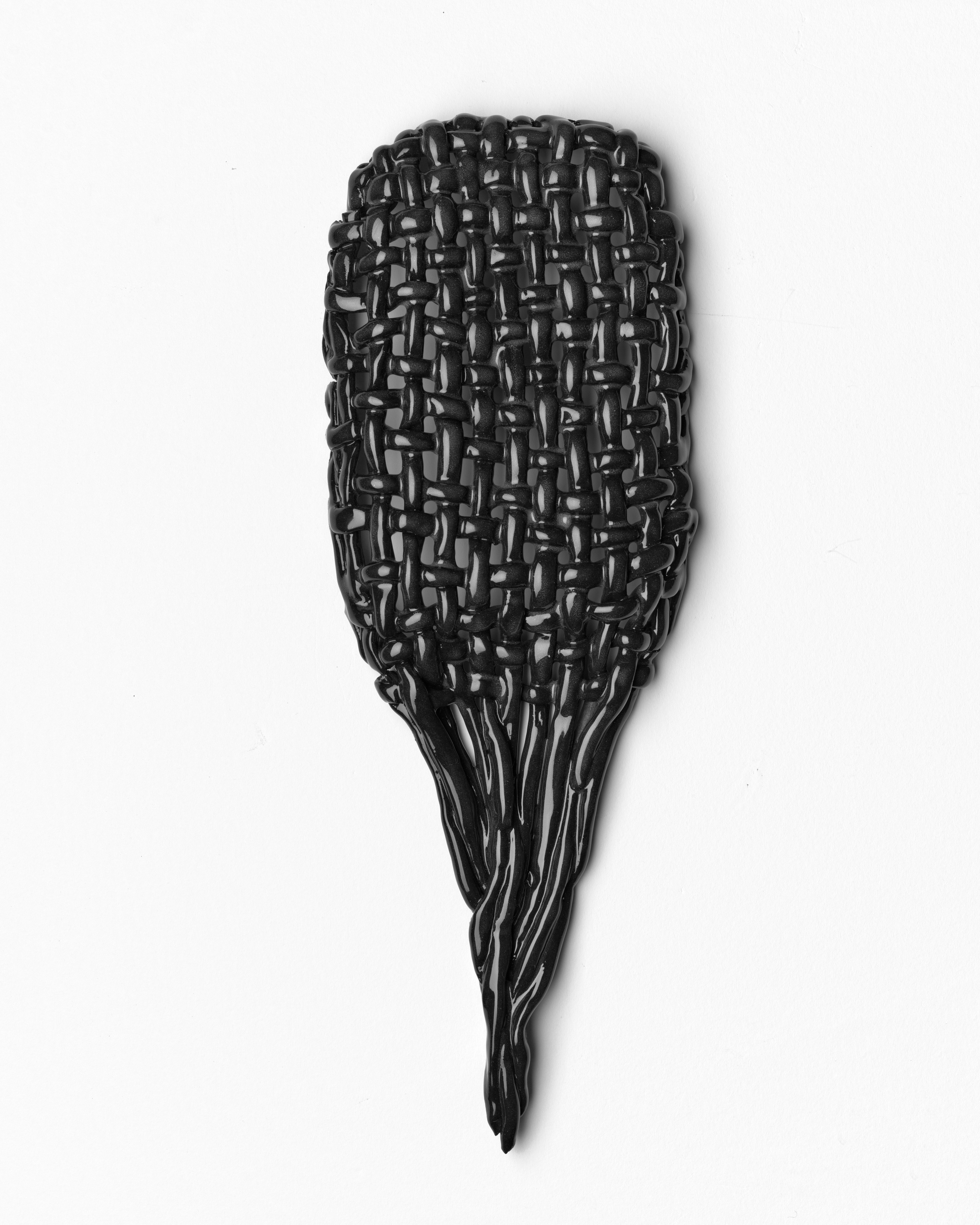 Tai Snaith
Tai Snaith is an Australian artist and writer with a broad and generous practice ranging from painting and ceramics to curating, conducting conversations and broadcasting. Her work often marries the act of making with the telling of stories or connecting and creating meaning through verbal exchange and dialogue.
---
Image credits: (Top to Bottom) Tiffany Parbs, bake, 2008. Vonda Keji, Untitled (detail). Kumantjayi Nangala, Mikantji (detail), 2018. Lily Mae Martin, Beloved - ink on paper 76 x 56cm, 2019. Deanne Gilson, display view at SHE 2020. Nyaruot Ruth Ruach, display view at SHE 2020. Tai Snaith, tight knit (detail), 2020. Courtesy of the artist.