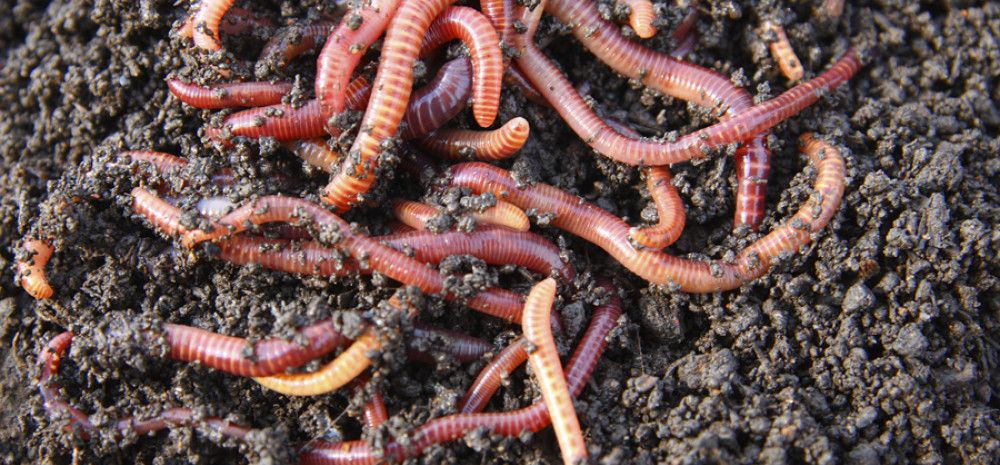 To celebrate International Composting Awareness Week, which runs from Sunday 2 May to Saturday 8 May, Council's waste education team will be hosting a free webinar so you can find out more and get started on your own worm farming adventure.
Using a worm farm to turn your old food scraps into rich natural fertiliser and compost that you can use on your garden or pot plants helps to decrease household waste, reducing Australia's carbon footprint.
Diverting organic waste from landfill reduces the amount of waste sent to Australian landfills each year, saving landfill space and reducing Greenhouse Gas emissions.
This webinar will show you:
How to set up and maintain a worm farm
What worms do and don't like to eat
Common troubleshooting tips

Registration
Registrations are required in order to receive a link for virtual events. Select the 'Register now' button below.
Location
This program will be delivered online via Microsoft Teams. This is a live streamed event which is accessed via a link. You will receive the link when your booking is confirmed via email.
Participants will require the following
An email address
Smartphone, tablet or computer with internet access
For further information please contact Council on 8571 1702
Free event. Registrations Required
Online – Microsoft Teams (Live Streamed)
Add to Calendar
2021-05-03 19:00:00
2021-05-03 19:00:00
Worm Farming at Home
To celebrate International Composting Awareness Week, which runs from Sunday 2 May to Saturday 8 May, Council's waste education team will be hosting a free webinar so you can find out more and get started on your own worm farming adventure. Using a worm farm to turn your old food scraps into rich natural fertiliser and compost that you can use on your garden or pot plants helps to decrease household waste, reducing Australia's carbon footprint. Diverting organic waste from landfill reduces the amount of waste sent to Australian landfills each year, saving landfill space and reducing Greenhouse Gas emissions. This webinar will show you: How to set up and maintain a worm farm What worms do and don't like to eat Common troubleshooting tips Registration Registrations are required in order to receive a link for virtual events. Select the 'Register now' button below. Location This program will be delivered online via Microsoft Teams. This is a live streamed event which is accessed via a link. You will receive the link when your booking is confirmed via email. Participants will require the following An email address Smartphone, tablet or computer with internet access For further information please contact Council on 8571 1702
field_contact_details 0
field_contact_details 0
Australia/Melbourne
public