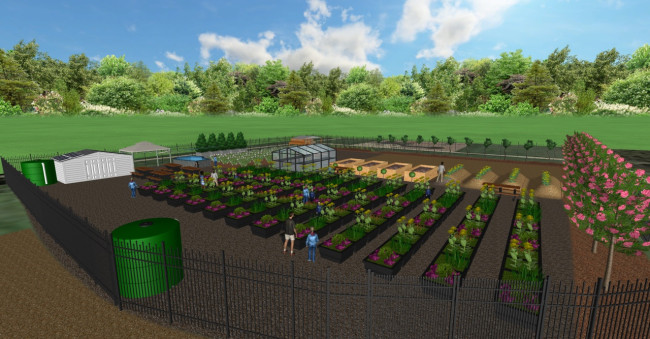 A group of local residents proposed a community garden adjoining the Chandler Road Reserve and playground. Local residents and families have shown a keen interest in using the land for a community garden giving everyone a chance to grow fresh fruit and vegetables and learn about sustainability.
Why a Community Garden?
The community space would be accessible to all and give residents a chance to meet and socialise with their neighbours.
The garden could also:
Help residents to learn gardening skills and spend more time outdoors with like minded people
Become part of an education hub supporting local schools and other community groups
Share sustainable gardening practices, even with people who have their own gardens at home
Grow plants for individuals to eat and for food sharing programs.
Facilities proposed are:
Vegetation, including an area for vines, fruit trees and other plantings
Raised garden beds
Meeting space – outdoor settings, shelter and a work shed
Space for a chicken coop, water feature and a hot house
Energy saving measures, including water tanks, solar panels, compost bays
Space to meet new friends and learn new skills.
The community garden will be managed by the community for the community with support from the City of Greater Dandenong. The garden will be open for all to join.
This consultation is now closed.