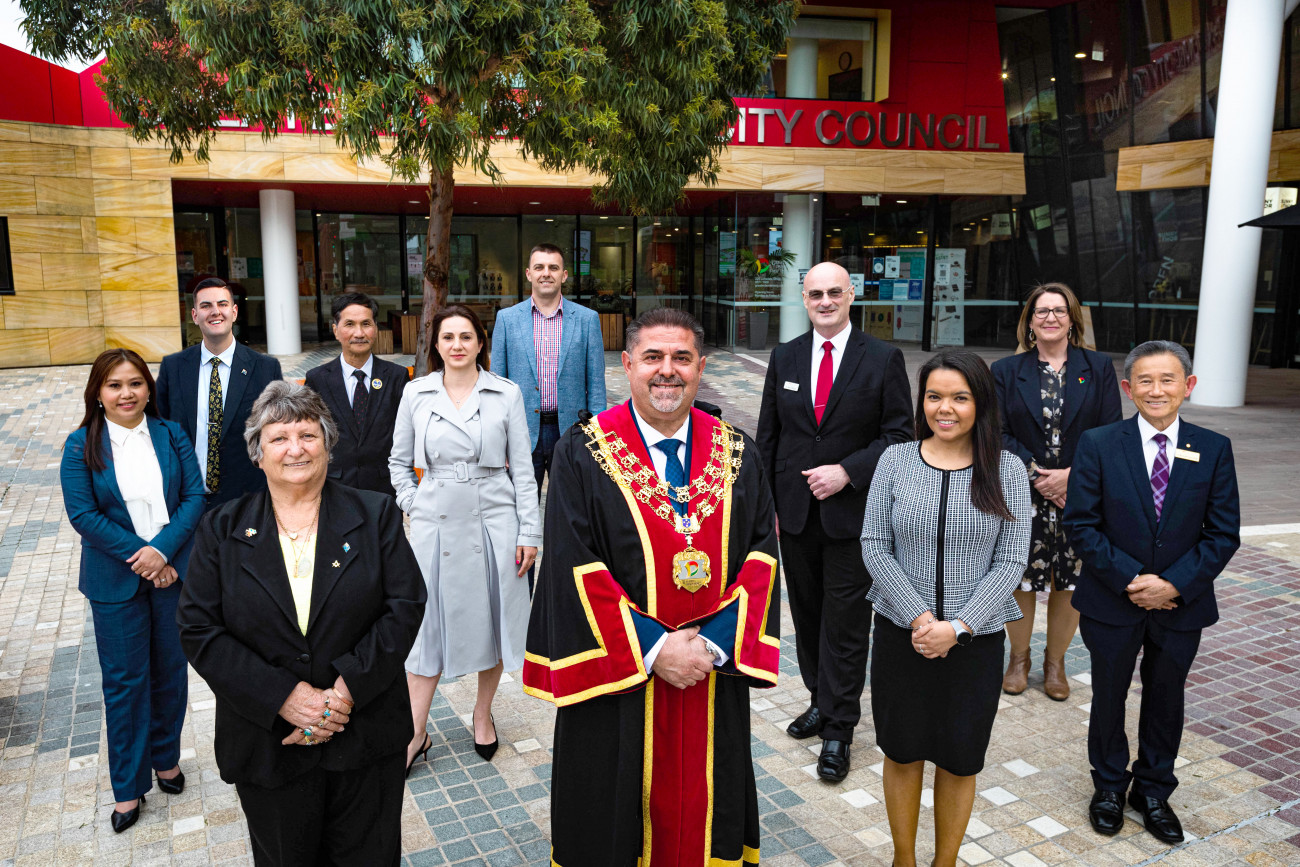 The City of Greater Dandenong is divided into 11 wards. Each ward is has one Councillor who is elected every four years by the community. The City of Greater Dandenong has 11 Councillors whose role is to represent the interests of residents and ratepayers. The Mayor is elected each year by the Councillors.

For more information about the role of local government and the specific roles of our Councillors and Mayor visit the Role of Local Government page.
Our new councillors were sworn in on Thursday 19 November 2020.
Biannual Personal Interests Returns for Councillors for Prescribed Period - March 2022
Under section 134 of the Local Government Act 2020 a specified person must lodge a biannual personal interests return with the Chief Executive Officer containing matters prescribed by the Local Government (Governance and Integrity) Regulations 2020. Biannual personal interests returns must be lodged by Councillors twice yearly by the end of each prescribed period.

Under section 135 of the Local Government Act 2020, the Chief Executive Officer must prepare a summary of the personal interests information disclosed in the last personal interests return lodged. This summary must be made available on Council's Internet site and must be available for inspection at Council's office.
Biannual Personal Interests Returns Councillors for Prescribed Period March 2022 - 236KB
If you would like to view Personal Interests Returns for council officers and members of delegated committees visit the Executive Management Team web page.
Councillor representation on committees, peak industry bodies, community organisations and associations
In conducting the business of Council and representing Council's interests in the wider community, Greater Dandenong City Council has formal representation and liaison with a wide number of committees, peak industry bodies and regional and community associations.
While the Mayor of the day is typically Council's key representative, the volume of associations where Council seeks an involvement is such that representation needs to be shared among all Councillors to ensure a manageable workload.
The following link provides details of the organisations with council-appointed liaisons and representatives to committees, peak industry bodies, regional associations and community associations for the current Councillor term.
Councillor Gift Policy
Councillors adopted a Councillor Gift Policy on 12 April 2020 to comply with new requirements under the Local Government Act 2020.
This policy commits Greater Dandenong City Councillors to act with integrity, honesty and transparency when performing their civic duties and while attending any events or functions as Council representatives. It recognises that the Greater Dandenong community's confidence in the integrity of Council results from being open and accountable and acknowledges that the acceptance of gifts, in whatever form, can create perceptions that could challenge the integrity and intent of a both a giver and receiver of such gifts.