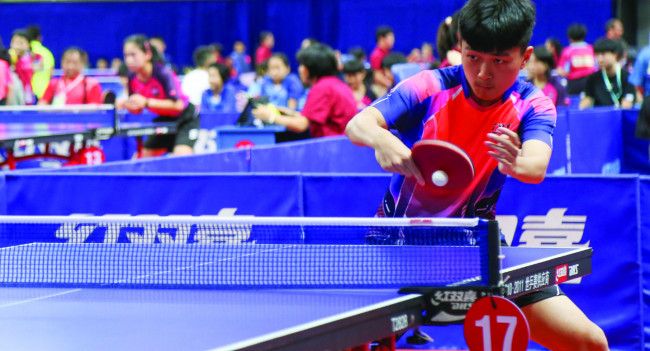 Project Background
The City of Greater Dandenong is undertaking a feasibility study into the proposed development of a new table tennis centre to replace the existing facility that adjoins Dandenong Oasis, which will be decommissioned following the development of a new aquatic and wellbeing centre. The existing facility is over 40 years old and home to the Greater Dandenong Table Tennis Association (GDTTA).
Key Findings
The draft Feasibility Study is now complete and proposes the following:
What is proposed?
A new 'regional' table tennis centre with 24 tables and supporting infrastructure. The centre will have the capacity to provide additional tables for major competitions / tournaments by expanding into adjoining indoor courts.
Where will the new centre be located?
Springers Leisure Centre at Tatterson Park in Keysborough has been identified as the preferred site, following a detailed options assessment. The new table tennis centre will be developed as an extension to the existing leisure centre.
How will it be run?
The GDTTA will transfer its operations to the new centre including pennant competitions, coaching, junior academy and high-performance programs, in addition to school bookings and social / casual use. GDTTA will have a licence arrangement with South East Leisure who will be responsible for the management of the overall centre.
Why is Council doing this?
The existing table tennis centre adjoins Dandenong Oasis and is proposed for decommissioning following the development of a new aquatic centre. The existing centre is over 40 years old, near capacity and has a range of limitations that restricts the growth of the sport in the region. The facility does not meet modern standards and is limited by the number of tables that can be provided (currently 16) which impacts participation and the ability of the centre to be a 'regional' facility and attract major tournaments.
Timeline
Council is planning to undertake the detailed design process for the new table tennis centre in 2022-23. This will follow the finalisation and endorsement of the Feasibility Study. Timing for the construction of the new centre will be dependent on funding.
This consultation has now closed.
For more information about the project, please contact Emma Michie, Coordinator Special Projects at emma.michie@cgd.vic.gov.au