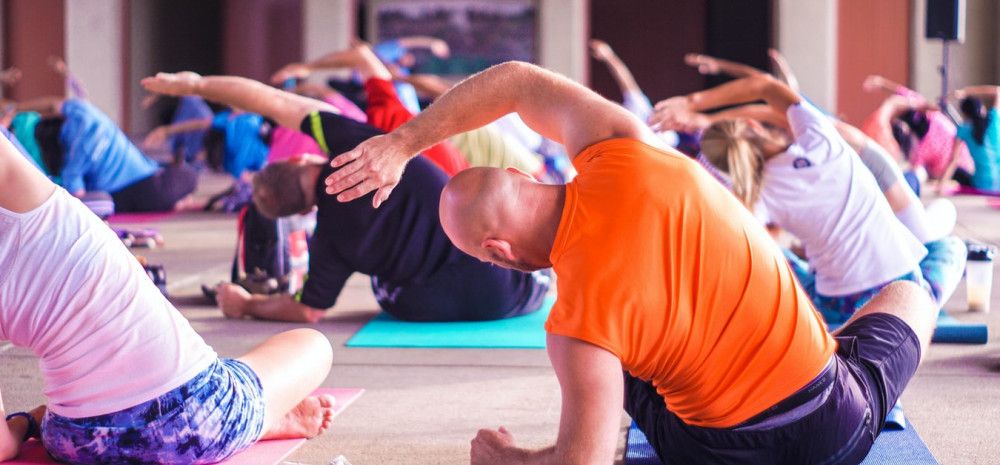 Improve fitness and energy levels for good health and wellbeing at this adult exercise group class on Tuesdays and Thursdays at the Jan Wilson Community Centre.
This is a self-paced, gentle aerobics class suitable for all levels.
Class schedule
Every Tuesday, 9.30am-10.30am
Every Thursday, 9.30am-10.30am
Classes only run throughout the school term (No classes during school holidays or public holidays). Below is the school term for 2023.
Term 1 27 January - 6 April
Term 2 24 April - 23 June
Term 3 10 July - 15 September
Term 4 2 October - 20 December
If you require additional assistance to participate, please get in contact with us.
Date and Time
School Term only (closed school holidays and public holidays)
Every Tuesday, 9.30am - 10.30am
Every Thursday, 9.30am - 10.30am
Date and Time
weekly on Tuesday, starting from Tuesday 17 January, 9:30am
Location
Jan Wilson Community Centre
Halton Road, Noble Park North
Cost of Event (if any)
Cost: $5 per session. No registrations required
Add to Calendar
2023-01-17 09:30:00
2023-01-17 09:30:00
Adult Exercise at Jan Wilson Community Centre
Improve fitness and energy levels for good health and wellbeing at this adult exercise group class on Tuesdays and Thursdays at the Jan Wilson Community Centre. This is a self-paced, gentle aerobics class suitable for all levels. Class schedule Every Tuesday, 9.30am-10.30am Every Thursday, 9.30am-10.30am Classes only run throughout the school term (No classes during school holidays or public holidays). Below is the school term for 2023. Term 1 27 January - 6 April Term 2 24 April - 23 June Term 3 10 July - 15 September Term 4 2 October - 20 December
Australia/Melbourne
public