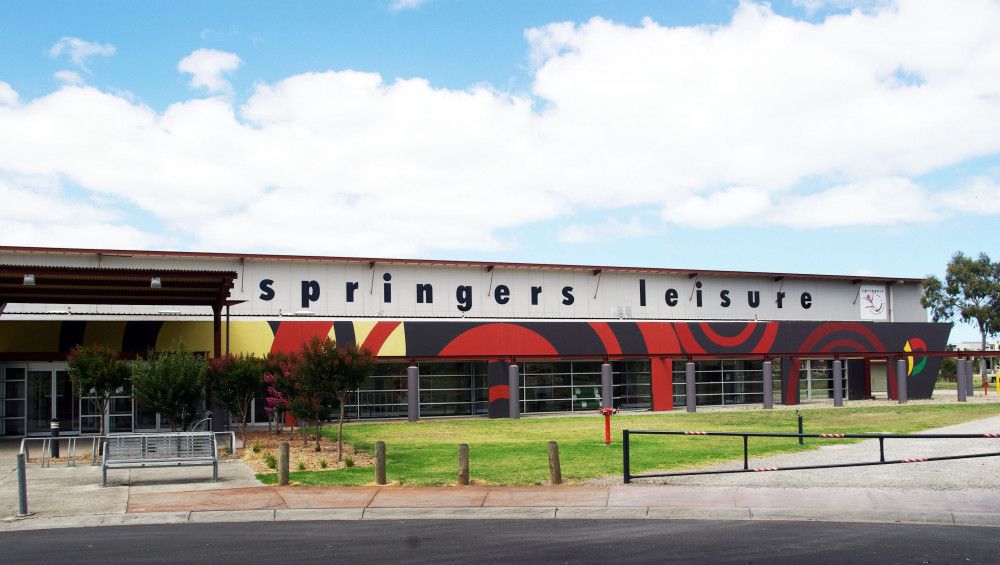 From Friday 1 July 2022 Springers Leisure Centre will be managed by South East Leisure (SEL).
For more information visit the South East Leisure webpage.
Recreational Area Category
Leisure and Recreation Facility
Facilities
Basketball Court
Disabled Access and Facilities
Netball Court
Soccer Fields
Tennis Courts
Opening Times
Monday - Friday:
9:00 am-11:00 pm
Saturday:
9:00 am-5:00 pm
Accessible toilets and change facilities
Features (two change rooms):
Height adjustable adult sized change table
Ceiling hoist
Opening Hours:
Monday - Friday, 9am - 11pm
Saturday, 9am - 6pm
Sunday, 9am - 10pm
Entry Method:
The toilets are located next to the male and female toilets and change rooms within the centre.