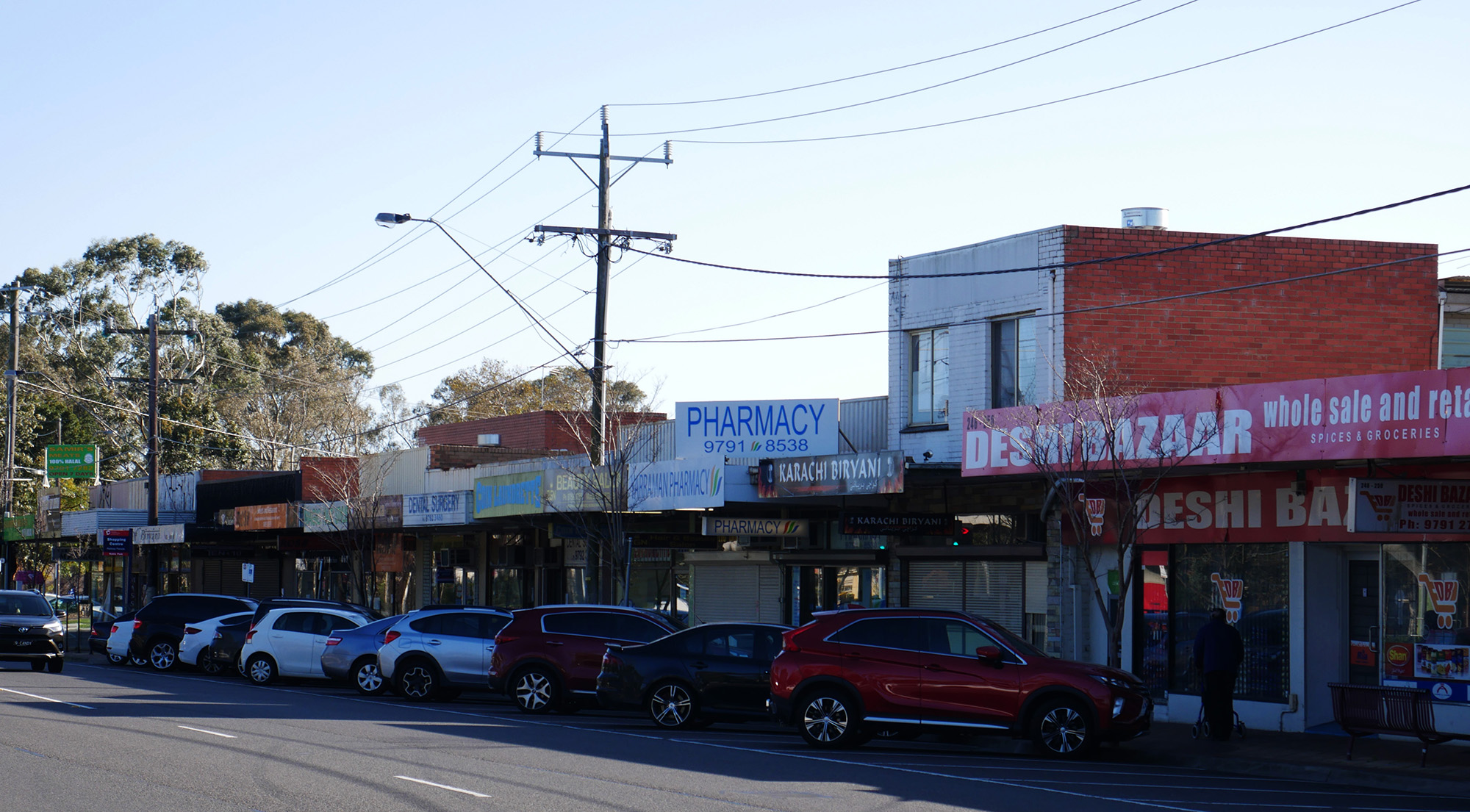 Council is planning to make streetscape improvements to the Railway Parade Shopping Centre in Noble Park. The project aims to improve the overall amenity and appearance of this neighbourhood shopping centre.
Council is seeking the community's feedback on the draft concept plan ideas (see draft Concept Plan) as well as other ideas that you may have. Your ideas will help shape the design of the shopping centre improvements.
The project would be undertaken in two separate stages. Council has funding in 2022-23 to undertake the Stage 1 works.
The draft concept plan includes the following improvements:
Stage 1 – Shopping Centre streetscape - North side of Railway Parade
Replacement of the existing paving with new asphalt paving.
New trees planted at intervals within the angled on-street carparking to provide more shade
A landscaped seating zone at the Chandler Road end of the shops
More landscaped garden beds and trees to improve the amenity and provision of shade
New street furniture (seats, bicycle hoops and shopping centre signage)
The relocation of the existing bus stop and shelter to the western end of the shopping centre
The opportunity for an integrated public art component, subject to future funding
Stage 2 – South side of Railway Parade (Future funding)
A new raised threshold at the eastern end of the shops to promote slower car speed
Upgrade of the southern carpark to include angled parking and tree planting
New pedestrian paths to improve connections between the shops and the carparks
A new landscaped seating area and increased tree planting and landscaping
A new two cubicle toilet (Council standard)
Railway Parade Streetscape Improvements Concept Plan - 3.4M
This consultation has now closed.