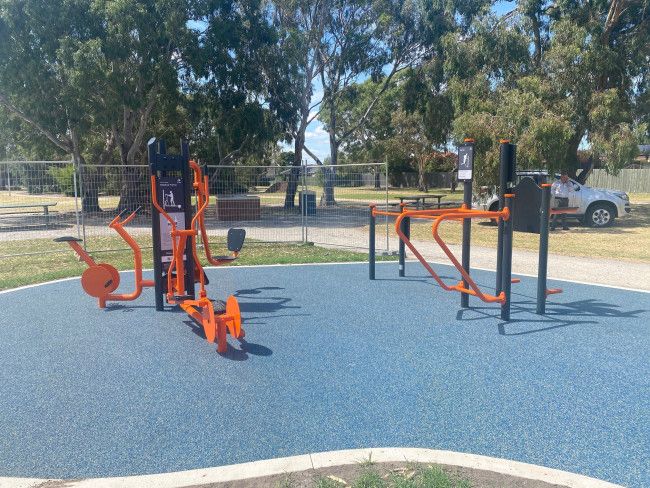 The Greater Dandenong City Council is undertaking park upgrades and revitalisation works to Alan Corrigan Reserve.
The project is supported through funding from the Department of Environment, Land Water, and Planning (DELWP).
The vision for Alan Corrigan Reserve is that it shall become a high-quality landscaped park that provides fitness, recreational, and play facilities for the community to enjoy. There will also be an emphasis on increasing the tree canopy coverage across the park to improve the visual amenity and level of shade.
The project includes:
A new fitness equipment circuit with six separate elements placed around the main perimeter walking path
Upgraded picnic area, including a new park shelter, picnic tables and seating, a new barbeque and drinking fountain
Nature and sensory play area integrated with the playground
New tree planting around the perimeter walking path to increase the park's canopy cover and to provide more shade
Increase in tree canopy coverage and shrub and ground cover plantings around the playground, barbeque, and fitness equipment area
New garden bed areas with low shrubs and ground covers to enhance the parks visual amenity
New park fencing and signage
Alan Corrigan Reserve Concept Plan - 1.7MB
Nature Play and Picnic Area Detailed Plan - 3.5MB
For any further questions or further information please contact us on 8571 1000 or via email council@cgd.vic.gov.au