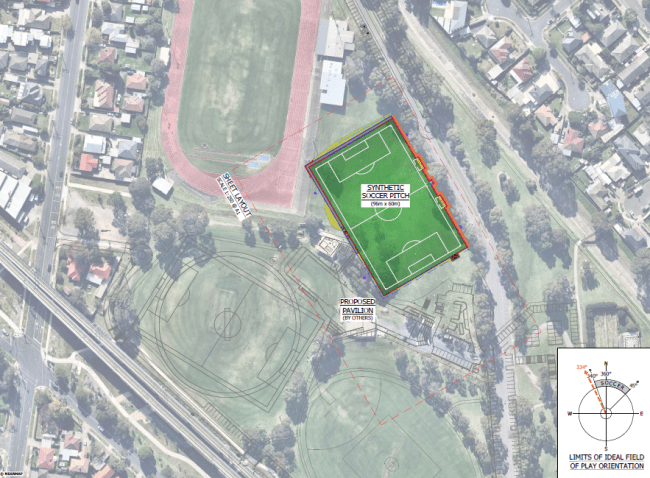 Project Overview
The Ross Reserve Synthetic Soccer Pitch Development will consist of the construction of a new quality synthetic grass soccer pitch. The project includes perimeter fencing, two coaches' boxes, a technical box, floodlighting for the pitch to 200 lux and associated landscaping around the new pitch to integrate it with the surrounds and link with the new pavilion.
The construction of the synthetic soccer pitch includes generous funding support from the State Government's of $1,750,000. The total cost of the project is $2,360,000.
Estimated Completion: December 2022.
Timelines and next steps
Construction to commence in October/November 2021 and is due for completion in December 2022.