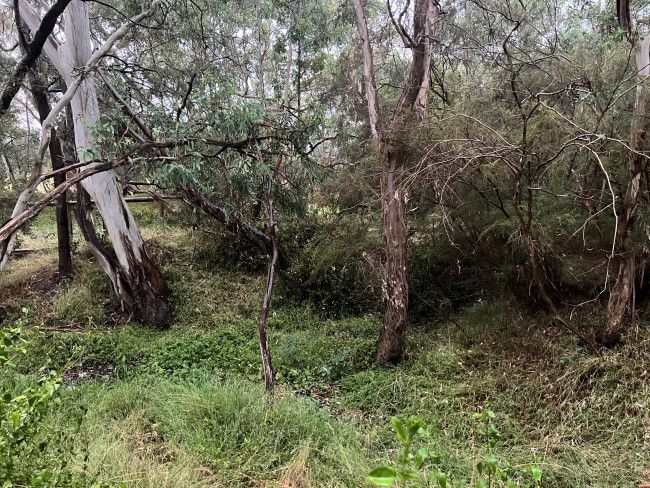 Fotheringham Nature Reserve is approximately 16 hectares of public open space and potentially one of the City of Greater Dandenong's most important recreational and environmentally significant areas.
The reserve contains one of the largest intact remnant River Red Gum (Eucalyptus camaldulensis) woodlands within the municipality, providing habitat for many native species of plants and animals, and acts as a passive recreation area for residents. Fotheringham Reserve contains a zone of Riparian Woodland, adjacent to the Yarraman Creek which contains billabongs.
We have recently completed earth and revegetation works and a new pedestrian boardwalk is now under construction.
Council has further collaborated with Melbourne Water through their incentives program, Liveable Communities, Liveable Waterways to deliver the revitalisation of one of the billabongs within Fotheringham Nature Reserve.