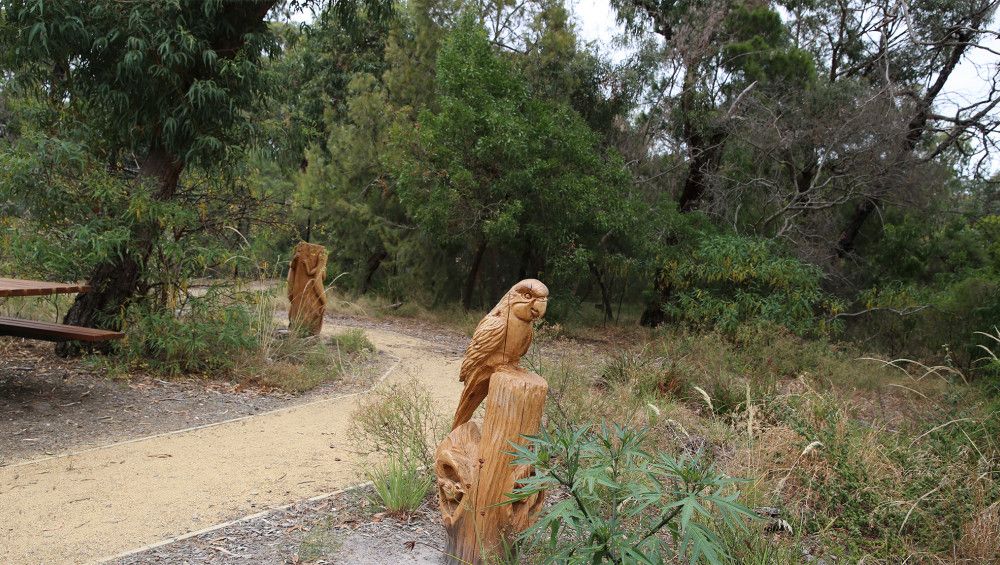 Alex Wilkie Nature Reserve is a valuable educational and cultural resource, where the environmental heritage of the local area is preserved for everyone to experience and enjoy.
The 2.56 hectare site of heathland is one of the last remaining examples within the city of the vegetation that once covered the whole sand belt area in and around Springvale South, and is now surrounded by suburban housing.
In 1950, the Springvale South Community Association purchased 4 hectares of land on Mackay Street, Springvale South, a section of which is now Alex WIlkie Nature Reserve. In 1969 Alex Wilkie, the Superintendent of Parks and Gardens at the former City of Springvale, prepared a paper outlining the need for the reserve to be used as a major environment education resource for the local community. Unfortunately, Alex Wilkie passed away later that year before his plans were carried out.
The reserve was officially opened to the public on 10 September 1978 and was named in his memory.
Council continues with Alex Wilkie's vision and offers a range of education opportunities for visitors, schools and early learning centres. Our Education Centre was opened in November 2019 and offers a range of experiences to young and old. The Nature Trail has self-guided interpretive signage and the Sense Trail is where all our Natureplay events are held.
For more information on school or group bookings, contact Council on 8571 1702.
Things to do
Take a self-guided tour along the Nature Trail following the interpretive signage that meanders through stunning bushland
Explore the environment using your senses on the sense trail
Enjoy the picnic facilities in a beautiful natural setting
Recreational Area Category
Facilities
Barbeque (BBQ)
Parking - Disabled
Picnic Area
Playground
Public toilet
Shelter
Opening hours
The Alex Wilkie Nature Reserve, Sense Trail and Visitor Centre are open every Friday between 9am to 3pm and every 3rd Sunday of the month from 10am to 5pm during Summer, Autumn and Spring. Please note: If Friday or Sunday falls on a public holiday, the reserve will be closed.


The Sense Trail is currently closed due to landscaping improvement works. The Visitors Centre will remain open during this time.

The Alex Wilkie Nature Reserve, Sense Trail and Visitor Centre is closed each year during the Winter season (June, July and August).