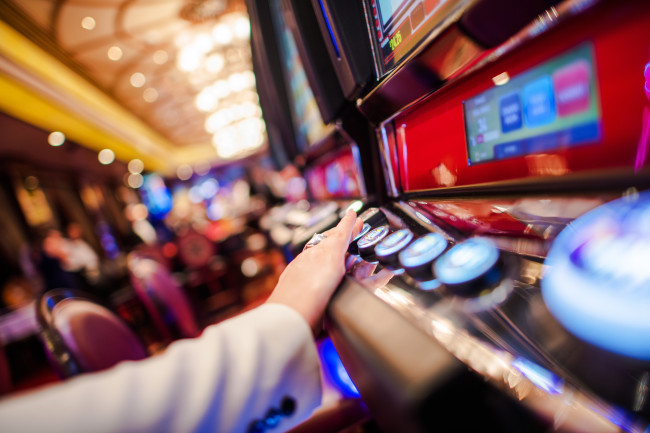 Council is reviewing its Electronic Gambling Policy.
Read Council's existing Electronic Gaming Policy.
Council's Gambling Policy forms a framework to guide Council's advocacy and community engagement in relation to gambling, as well as its response to applications for electronic gambling machines (EGMs) or venues within and near the City of Greater Dandenong.
Local gambling facts
Electronic Gambling Machines (EGMs) or 'pokies' account for about half of all gambling losses, and there are nearly 1,000 of them Greater Dandenong accounting for losses of about $120 million each year. That's over $300,000 per day and equal to the cost of feeding 48,000 children for a year.
The effects of gambling include poverty and financial pressure, personal distress, family conflict, violence and breakup, homelessness and others. Children are often victims of such gambling-related problems.
Key features of Council Policy and alternative approaches
Here are some key issues and alternatives for your consideration.
Informing our community
Council supports community education and awareness-raising initiatives, informs residents about the destructive consequences of gambling and advises them of available support.
Do you have any suggestions about the best way to inform residents about gambling harm and sources of assistance?
Council's relationship with the gambling industry
Council policy prohibits "to the extent possible", any proposal to install further EGMs on Council-owned or managed land and facilities, stipulating that it will not accept financial or in-kind contributions or provide funding to any venue that derives revenue from EGMs.
These clauses could be retained without revision, as they are consistent with Council's long-standing policy stance on gambling issues and avoid the impression of collusion with the gambling industry.
Alternately, the policy could take a further step, affirming that Council will not conduct activities involving residents at EGM gambling venues, where suitable alternatives are available.
Do you favour either of these alternatives?
Addressing the rise of online sports and other gambling
A further consideration is online gambling, including sports betting. Aggressive advertising, coupled with improved technology and increasing access to smartphones, has fuelled a rapid and concerning rise in online gambling, especially among younger males.
Do you feel that Council's gambling policy should give more prominence to this issue?
Should the policy may also express Council's intention to address online and sports betting, through its involvement in sporting organisations and by advocating for advertising restrictions and other reforms?
Advocacy
Council's policy specifies some of the goals of advocacy, including reductions in EGM numbers, lower bet limits, reduced venue opening hours and others.
Our policy may specify how Council would attempt to advocate for gambling reforms, perhaps adding restrictions to advertising of sports betting and online gambling to the list of possible issues.
Alternatively, it may simply state that Council shall advocate for reforms to reduce the burden of gambling losses upon the community, leaving the nature of the issues to be decided in response to future circumstances.
Which of these alternative approaches do you feel is most suitable for Council's policy?
This consultation has now closed.