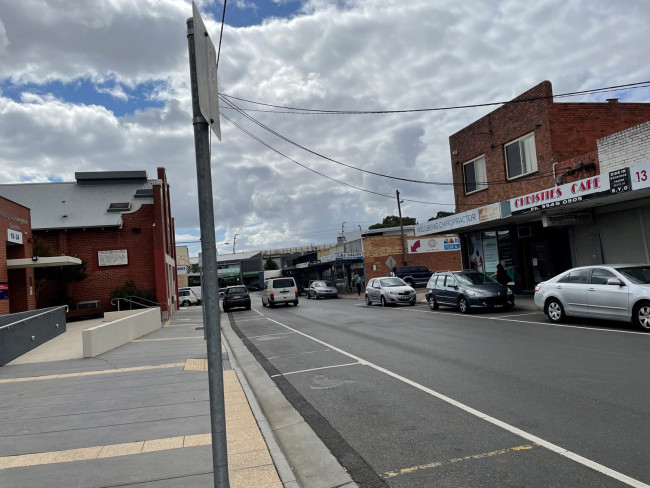 Project Overview
The Leonard Avenue and Buckley Street Streetscape Revitalisation Project will deliver a concept design, detail design and documentation package for the renewal of Leonard Avenue and Buckley Streets, Noble Park, to rejuvenate the aged commercial streetscapes and broadly improve the existing public realm.
The improvements will ensure both Leonard Avenue and Buckley Street contribute to the vision of Noble Park Activity Centre being a thriving, high quality centre meeting the day to day needs of its residents, workers and visitors whilst maintaining and enhancing its unique village character.
The project aims to complement business activity and visitor attraction to Noble Park Activity Centre while building on the centre's sense of community spirit and much-loved village character.
With funding contributions from the Office of Suburban Development and support of the Noble Park Revitalisation Board, the project will provide a much needed green corridor connection between Ross Reserve, Aubrey Moss Memorial gardens and Copas Park. The newly created open space aims to improve visitors to the activity centre with improved amenity including a place to sit, rest and enjoy activities.
The project will provide an opportunity for users of Leonard Avenue and Buckley Streets to be part of the production of their place through a pre-design engagement process. The engagement process will open in April with opportunities for community, traders and visitors to have their say on design elements to improve the streets.
The project outcomes include:
Supporting a walkable and well-connected centre with integrated uses and encourage residents and commuters to spend time and money in the centre through improved amenities.
Reinforcing a green corridor between Ross Reserve and the heart of the activity centre
Improving the amenity of the centre by improving the staying power of Noble Park's streetscapes.
Improving comfort levels for people using public space ensuring they are welcoming to all people no matter their age, gender, social / cultural background or economic position.
Supporting opportunities for increased greening and tree canopy coverage of the centre.
Contributing to positive perceptions of the activity centre.
What will the streetscape design works include?
The project deliverables of Leonard Avenue and Buckley Street Streetscape redevelopment include:
Pre-Design Consultation
Concept design, and
Detail design documentation
When will the project commence?
Construction is scheduled to commence in May 2023.
How is this project being funded?
This project has been largely funded by the Victorian Government through the Office of Suburban Development's Suburban Revitalisation Program to the value of $100,000 and the balance will be funded through Council's capital improvement program.
Stay up-to-date on the Leonard Avenue streetscape works
Download Construction Bulletin 3 - July 2023 - 235KB
Download Construction Bulletin 2 - June 2023 - 587KB
Download Construction Bulletin 1 - April 2023 - 270KB
Who can I contact to discuss this project further?
City of Greater Dandenong contact:
Cathy Rees, Placemaking Officer
Phone: 03 8571 5394
Email: placemaking@cgd.vic.gov.au