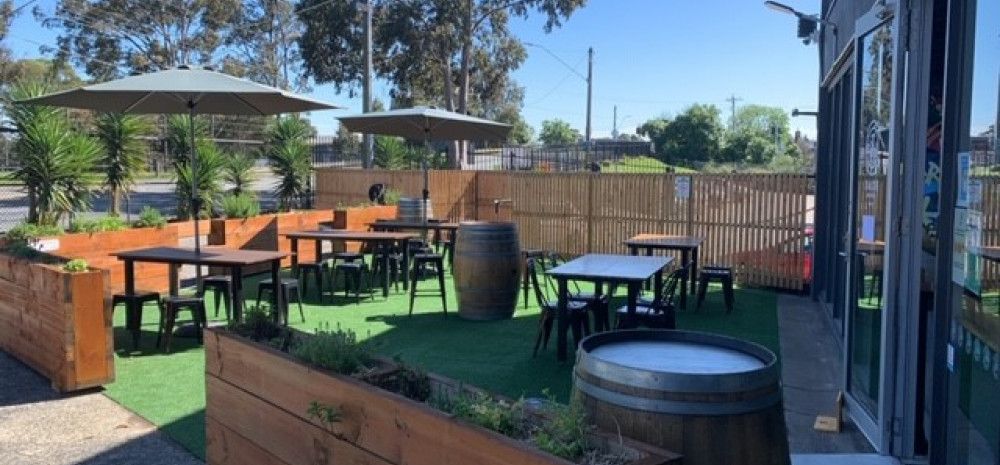 The Business Grants Program during 2020 aimed to provide immediate financial assistance to eligible Greater Dandenong small to medium-sized businesses affected by COVID-19.
Council ran two rounds of applications which saw a combined total of over 360 successful applicants. This equalled an investment of over $600,000. Read below a few stories of some of our successful applicants.
Pamir Restaurant
195 Lonsdale Street, Dandenong
Known for their signature dish 'Mantu' – traditional dumplings, Pamir Restaurant, like many hospitality businesses have struggled through the pandemic.
Shahina Ahad, owner of Pamir Restaurant heard about the business grants on the City of Greater Dandenong Facebook page. Shahina called the Economic Development Unit at Council to confirm the details of the grant and decided to submit an application.
"I applied for the small business grant and explained what our businesses needed… after 10 business days we were told that we were successful in
getting the grant."
The funding helped Pamir Restaurant to undertake much-needed renovations to their two kitchens including their kebab room, which were undertaken after restrictions were lifted.
Looking forward, Shahina is hoping for a more prosperous 2022, with lockdowns being a thing of the past. "I'm excited to re-open the doors and welcome back my loyal customers to dine in our restaurant and I'm also looking forward to seeing some new faces too".
To learn more about this restaurant, visit their website.
Melbourne Ballet School
10 Summit Road, Noble Park North
Like many, Michelle Johnson, Director of Melbourne Ballet School was faced with new challenges when the pandemic struck in early 2020. Being forced to close the doors to her dance studio took a huge toll on her small business.
Michelle submitted her grant application and was successful in securing funding. The grant enabled her to convert the ballet studio to run in person and online classes simultaneously. She purchased a large screen television, and a high-quality camera and headset to broadcast live classes to students at home. "Having the large TV in the studio meant the teacher could see the dancers from further away in the room. It has given the studio flexibility to continue to offer student classes whilst they cannot be at the studio," said Ms Johnson. Strategically, Ms Johnson understands that "there will continue to be dancers that may occasionally need to be at home isolating, so we will be able to keep using the equipment we purchased to offer them classes from home".
Looking ahead, Ms Johnson is enthusiastic about "little to no lockdowns so our dancers can have some consistency in their training and performance opportunities". The ballet school are also planning their next overseas dance adventure where the dancers train for performances and competitions in other countries.
To learn more about Melbourne Ballet School, visit their website.
Bojak Brewing
5 Bennet Street, Dandenong
After officially opening their doors in late 2018 owners of Bojak Brewing, Dale and Sue Messina would never have thought they would be required to close their doors for the majority of 2020 and 2021.
Prior to the pandemic, the brewery ran a bar and restaurant as well as distributing their products to predominately metro Melbourne stockists. When the pandemic hit and they were forced to close the bar and restaurant, they had to flip their business model to become predominately wholesale. This pushed them to branch further to encompass Regional Victoria and New South Wales stockists which has been very well received. The success of their packaged beer was how they survived.
Last year, Bojak were successful in securing funding through Greater Dandenong's Business Grants Program which helped them purchase a refrigerated shipping container and a fermenter tank. The shipping container was used to store packaged beer and the additional fermenter enabled them to produce more beer to meet the increase in demand.
Moving forward Dale and Sue Messina are hoping that 2022 brings stability and Bojak Brewing can reopen their bar and have the place buzzing again. "We have an incredible local community who have supported us continuously and we can't wait to have them back enjoying one of our 14 Bojak beers on tap and fresh dough pizzas. After all, that's why we opened in the first place - a place for the locals to go to," said Ms Messina.
To learn more about Bojak Brewing, visit their website.