The City of Greater Dandenong has an extensive range of sporting clubs and grounds for the community. Whether your interest is social, fitness, health or just something to do, there is sure to be a sporting club for you.
Sports clubs
The City of Greater Dandenong Caters for over 100 seasonal sporting organisations across our 30 sporting reserves. These clubs participate in arrange of sport including Athletics, Australian Rules Football, Baseball, Cricket, Petanque, Rugby League, Soccer, Softball and Touch Rugby.
Sports Ground Allocations
Every club registered within the city of greater Dandenong must submit a selection of documents to Council each year in order to receive/continue their allocation.
This can include:
Annual General Meeting (AGM) Report and Minutes
Club Financial Statement
Club Business Plan
Certificate of Incorporation - COI (please note that the COI number is sufficient)
Public Liability Insurance ($20 million)
Liquor License Certificate – if applicable (please note the number is sufficient)
Food Registration Certificate – if applicable (please note the number is sufficient)
Good Sports Level (if applicable)
A list of members with a Working with Children Check (only applicable for clubs with junior participants)
A list of members with a First Aid qualification.
A club which fails to submit some or all of this documentation will not continue to receive an allocation, or have their allocation cancelled.
Read more about casual hire of reserves, sports grounds and parks

Hire of Sport Pavilions for the Public
All Sports Pavilions within the City of Greater Dandenong are available for public hire (pending availability).
If you wish to inquire regarding hiring a sporting pavilion for a private event, please contact the Sport and Recreation Team on (03) 8571 1000 or at recreation@cgd.vic.gov.au
Please see below for a full list of Sporting Reserves.
List of local sports grounds
List of parks and reserves in the City of Greater Dandenong that have sports grounds for use by the community. The list is arranged by suburb, then alphabetically.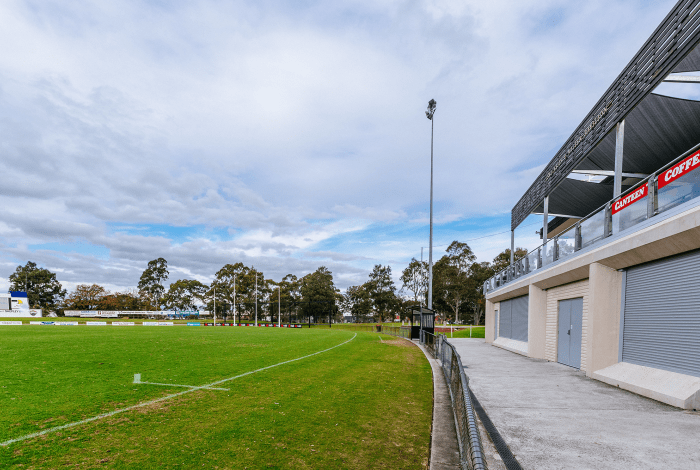 Council reserves, parks and sporting grounds are available for casual hire for a range of functions and events.