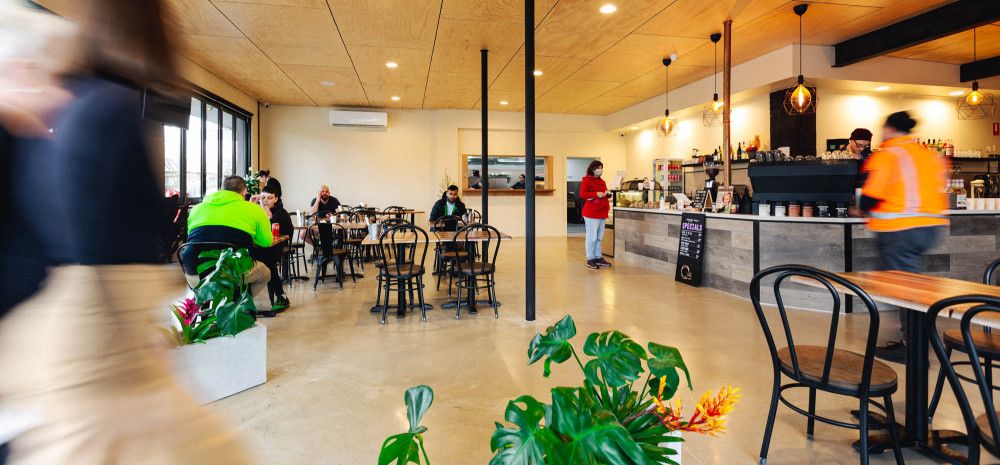 When you're in a position of power and you're able to give back to help a person or group of people it is a great feeling. When businesses take this opportunity it is often seen as a win-win scenario, it is good for the community and good for business (creating positive brand perception). However, in today's highly perceptive and socially aware world where everything is under the microscope, a business must be mindful of how they execute giving back exercises - it must be authentic and not a token gesture.
So, how can this be achieved?
Partnerships: Help other organisations reach their purpose
Partnerships are a great way to give back to the local community you work in. To achieve this, you need to understand the purpose and passion of the organisation and then help fill that gap.
Case study: APOD is a membership base platform created by a veteran family, for veteran families. A leading online platform to help Australian veterans access benefits in one place. The platform works with businesses of all sizes to deliver exclusive offers to serving Australian Defence Force personnel, reservists, allied forces, veterans, and their immediate family members. It enables a small way for businesses to give back to veteran families. APOD's Partnerships Manager, Luke Read explains, "We understand when someone serves, their whole family serves. It is a big sacrifice. We wanted to create a platform that gave people the opportunity to say thanks for this commitment." Many of our local Greater Dandenong businesses have opted to give back to this deserving cohort of people via this membership program including:
Beaurepaires
OPSM
Serenity Funerals
Big Swing Golf
Connect Hearing
Quest Apartments
Comfort Hotels
Forty winks
Amart Furniture
Ex Phys
Betta Home Living
GJ Trans Training
Purple Line
Samios Plumbing
Nightcap hotels - Keysborough
Hotel and Waltzing Matilda Hotel
Aussie Disposals
G&R Maintenance
Man Cave Workwear
Local optometrist OPSM are one of these local businesses who use the APOD platform. OPSM Optometrist Lucas Lister said "...we value our partnership with APOD as it has provided us a great avenue to promote eye health to our defence community and their families. In supporting APOD, OPSM is able to deliver eye care services to a very important and deserving group."
Donate a portion of proceeds
Create a special rate for your product or service that gives a portion of the fee back to a charity of your choice. One idea is to select charities or community groups that are in your local area.
Case study: Last issue we ran a story on the Kindness Project where we learnt of some local businesses doing great things. One such example was Melbourne Cable Park who have incorporated a pay it forward initiative into its online sales. When customers purchase tickets to the aqua fun park, they can also purchase a $5 hot meal for a disadvantaged person or contribute financially to the Kindness Community.
Hire, source and invest locally
The best way for business to support its local community is to incorporate the community into company ethos and protocols. This can be achieved in a variety ways, such as giving local suppliers a higher weighting in your tender process.
Case study: The Sandown Community Support Fund (SCSF) provides support for groups within the Greater Dandenong community. Sponsored by Greyhounds Entertainment and Sandown Greyhound Racing Club, the SCSF enables non-profit clubs and groups to continue their excellent work within the community by supplying financial support through grant funding. The fund helps non-profit organisations deliver projects and services which drive our local community. "It is an honour to work alongside local clubs to help enhance the wider community," said Adrian Scott, CEO of Sandown Greyhounds.
Lead or sponsor a fundraiser
If you're short on time and resourcing, you can give back via a clothing, food, or book drive which staff can donate items to and a local community charity group can distribute. Alternatively, if you have the time and resourcing you could host an annual fundraising event with proceeds going to a nominated worthy cause through a gala, sporting or music event etc.
Case study: The City of Greater Dandenong through its business networking unit South East Business Unit (SEBN) and together with key corporate sponsors - KPJ Group, Grenda Group, Telstra Business Centre - Melbourne South, Erntec, Dandenong Nissan and Kia, hold an annual afternoon of golf followed by dinner and a charity auction to raise funds for local beneficiaries.
To read more stories like this read the latest Talking Business September 2022.