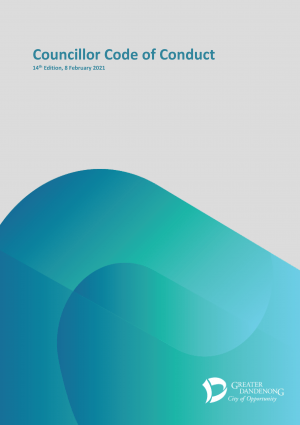 Council endorsed its current Councillor Code of Conduct on 8 February 2021.

The community expects local government to provide fair, accurate and unbiased advice, to act promptly and effectively and to manage community assets efficiently.

To assist in meeting these expectations, section 139 of the Local Government Act 2020 requires councils to adopt a code of conduct to be observed by Councillors. This Code of Conduct clearly outlines the responsibilities and behaviours that are expected in keeping good faith and trust of fellow Councillors, staff and the Greater Dandenong community and it is crucial, and also a legislative obligation, that all Councillors understand and comply with this Code. It includes, but is not limited to, the following:
key roles and responsibilities
prescribed standards of conduct
core values and behaviours
legislative and corporate obligations and
dispute resolution procedures.