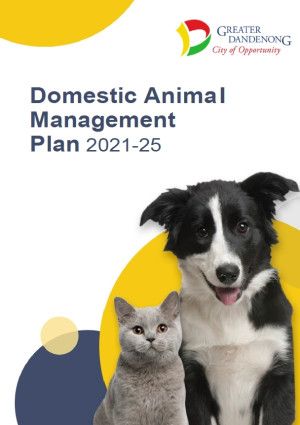 The Domestic Animals Act 1994 (The Act) requires that each Council prepare a Domestic Animal Management Plan. The City of Greater Dandenong has therefore developed this plan in accordance with the legislative guidelines.
In this plan, we have sought to balance the competing needs of animal owners, the broader community and the animals that share people's lives. We also recognise the positive health and wellbeing outcomes that arise from pet ownership.
The programs and activities set out in the plan have been developed with the aim to encourage more people to enjoy the pleasure derived from animal companionship, within a framework of responsible ownership.