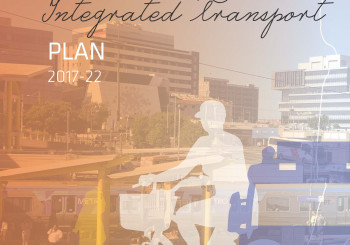 The Greater Dandenong Integrated Transport Plan (ITP) 2017-22 was endorsed by Council on 28 August 2017.
Transport is central to our modern way of life. It connects us with our families, friends and community as well as resources, employment and service. An effective transport system is critical to the liveability of any city.
Council's ITP provides a strategic direction for all transport matters with the aim of an improved quality of life. The plan outlines goals and projects that will transform the way we move within the municipality. These relate to the ease of access to; local streets, parks, employment, education and healthcare.
The ITP also focuses on ways Council can effectively collaborate with the State Government to deliver a better transport network for people to move in and around the municipality as well as develop a framework for future land use planning.
Please contact Council on 8571 1000 if you require this document in an alternative format.