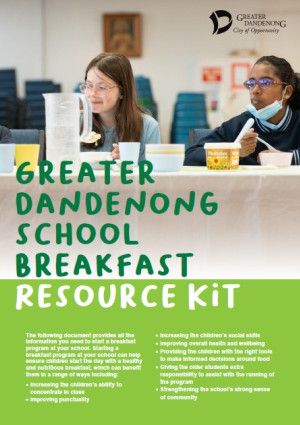 The School Breakfast Resource Kit provides all the information you need to start a breakfast program at your school. Starting a breakfast program at your school can help ensure children start the day with a healthy and nutritious breakfast, which can benefit them in a range of ways including:
Increasing the children's ability to concentrate in class
Improving punctuality
Increasing the children's social skills
Improving overall health and wellbeing
Providing the children with the right tools to make informed decisions around food
Giving the older students extra responsibility to assist with the running of the program
Strengthening the school's strong sense of community.
Submit your recipe
Do you have a great recipe you would like to share? Submit it via the form below to have your recipe featured on this page.