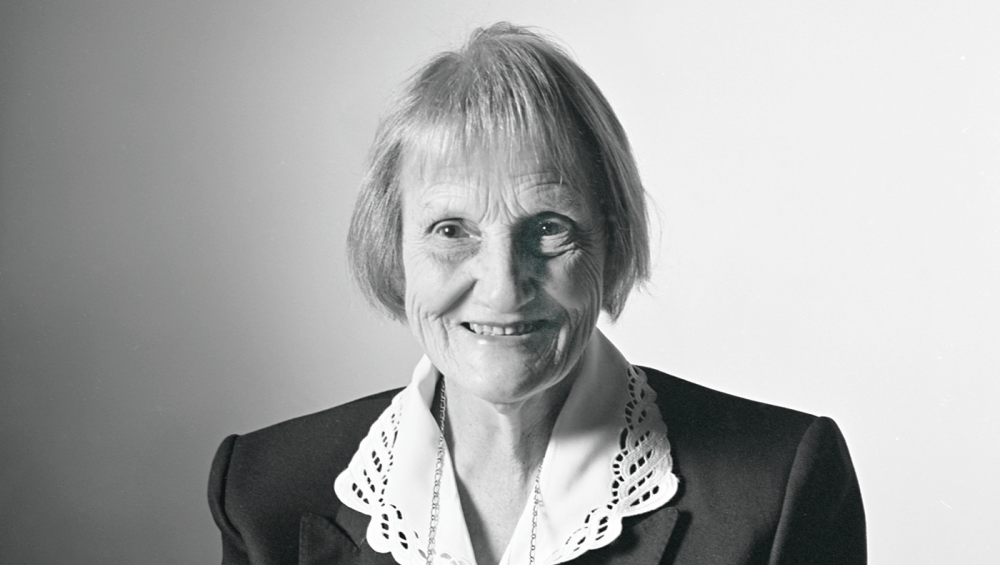 Marg Stork was born in Toorak in 1923 and was brought up on a dairy farm at Lyndhurst. She was educated at Hampton Park Primary School and Dandenong High School.

While a student at Dandenong High, Marg was encouraged to write by her teacher, Mr. 'J L' Griffiths; however, she relates that she always had the urge to write and was just nine when she had her first piece published in 'The Countryman'. Her parents were also supportive of her efforts. When she was ten, her father bought her a second-hand typewriter, and it was her mother who took a folio of her published clippings to Mr. Bennett, then Editor of 'The Journal' in Dandenong.
Aged fifteen and still at school, Marg's first position with the paper was as honorary correspondent for the Hallam, Hampton Park, Lyndhurst, Cranbourne areas, covering the social life of the community. After twelve months, she was appointed to the staff. She learnt much from Greg Dickson, who took over the paper and succeeded Mr. Bennett as editor.
Marg loved her work and always gained the greatest satisfaction from writing articles about ordinary people and their achievements. She believed that it is the personal touch which is the mark of a good local newspaper.
Marg worked part-time right up until her passing. In a career that has spanned more than sixty years, Marg's work brought joy and a sense of community to successive generations of readers of 'The Journal'.