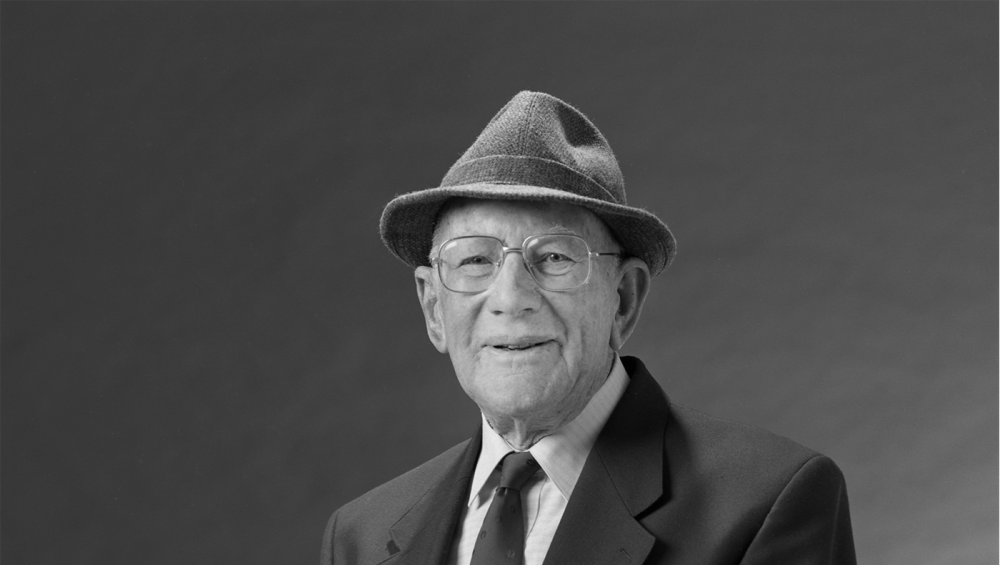 Tom Houlahan was born at Axe Creek, near Bendigo in 1916 and raised on his parents' small mixed farm.
Despite hardship, his parents sent him to Assumption College in Kilmore for his secondary education. Following this, Tom worked on the farm for four years before he could realise his mother's hope that he became a teacher. He completed his training shortly before the outbreak of the Second World War.
In the army, Tom's leadership qualities resulted in promotion and he regarded his period of service as providing him with important lessons in
tolerance. In 1945, whilst home on leave, Tom married his childhood friend Mary Mannes, and by 1953 they had settled in Dandenong.
Over the years, Tom gained the reputation for being a fine teacher and in 1972 was appointed as Principal of Dandenong Primary School. Through this pivotal role in primary education, Tom influenced countless local families. Additionally, Tom was known and respected for his commitment to community welfare.
By 1955, the need for greater welfare assistance was obvious. Tom was one who recognised this and helped to form the Society of St Vincent de Paul in Dandenong.
For over forty-three years, he worked tirelessly and assisted literally thousands of people. Tom's optimism was both steadfast and reassuring. He cited his parents as the role models for the compassion and generosity for which he was known.
In building a strong network of social welfare volunteers through his own quiet leadership, this gentle, unassuming man reinforced the best values of community involvement for all the people with whom he comes in contact.