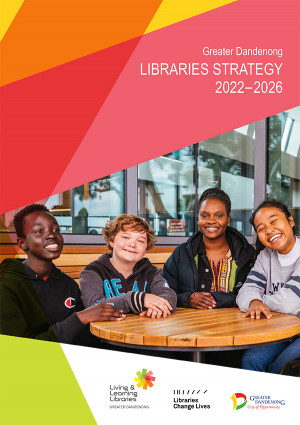 Greater Dandenong City Council is committed to ensuring our libraries provide a place of inspiration, knowledge, learning, connection, and creativity.
The Greater Dandenong Libraries Strategy 2022–26 has been developed in response to community, stakeholder and industry feedback, and provides guidance to enhance Council's library service so that is safe, trusted and accessible.
This strategy outlines actions for Council to empower people with the literacy skills, resources, and opportunities to pursue their aspirations, foster joy,
curiosity, and connection.
Council looks forward to implementing the actions of this strategy so we can realise our vision and present an engaging and innovative best practice library service that benefits and supports our culturally diverse community.
This strategy was adopted at the Council Meeting on Monday 27 June 2022.