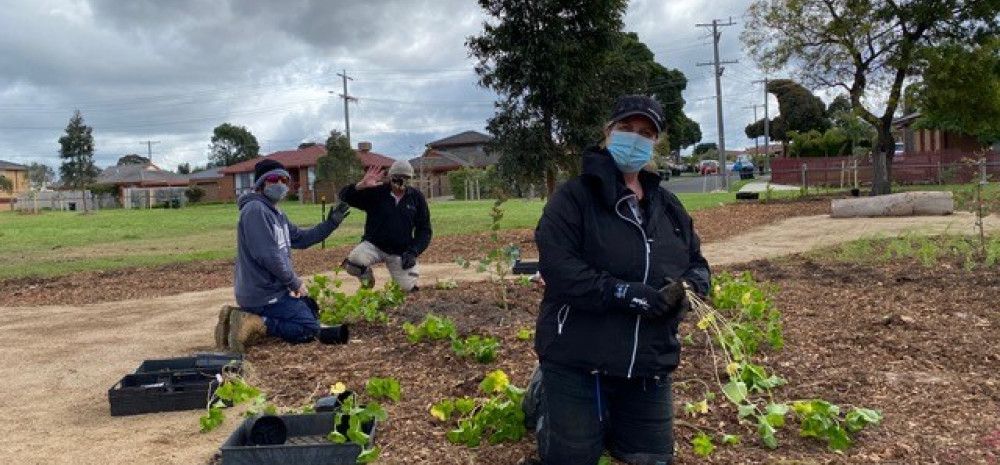 A program using staff redeployed from Council teams affected by the COVID-19 restrictions has resulted in 54,000 native seedlings being planted across the City of Greater Dandenong.
This program of plantings feeds into Council's efforts to create a healthy, biodiverse environment for the benefit of the whole community.
Biodiversity can be defined as the variety of all living things, including the different plants, animals and microorganisms, and the habitats and ecosystems they form.
Having a biodiverse environment is important to help create a healthy community. The healthier and more diverse each ecosystem or environment is, the more it can withstand the pressures of climate change and pollution. After declaring a Climate and Ecological Emergency at the start of 2020, Council is now looking to gain a better understanding of our biodiversity and how we can improve it for a better future for all.
Greater Dandenong City Council is committed to working with the community to protect biodiversity and build a resilient future for our city.
In an encouraging sign that works over recent years are having a positive impact, Council recorded the return of a near threatened species at wetlands in Tatterson Park. The Blue-billed Duck was recently spotted by residents after not having been seen locally for some time.
Biodiversity can be achieved not only through action on public parklands and native bushland reserves, but also on suburban nature strips and in private back yards.
To guide this work Council is developing a Biodiversity Action Plan and we want to hear from the community to help form the plan.
Complete our survey and share your views on helping to create a strong, healthy and resilient environment. The survey is open from 10 November to 16 December.
Each completed survey will go into a draw to win a selection of native wildflowers to the value of $50.
For more information visit the Biodiversity Action Plan Consultation page.