Greater Dandenong residents and rate-payers can now manage council-related tasks and services online.
View your rates balance and set up flexible payments.
Check your bin day to know what bin needs to be put out.
View all of your customer service requests.
Quickly access your local Councillor's information.
See upcoming community events and more...
Sign up now: portal.greaterdandenong.vic.gov.au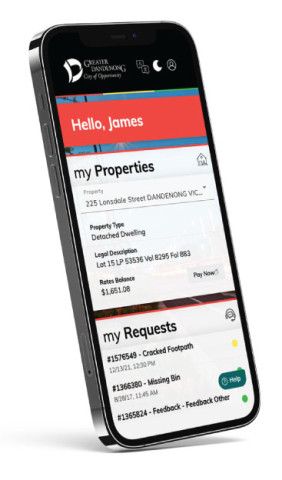 I am having some difficulties signing up. Where can I go for help?
I have registered but am having trouble. How can I get help?
If you are already logged use the help button on the site as that comes straight to the team to respond.
I don't have an email address. Can I still reigster?
At this stage you will need an email address to register. We may look at alternatives in the future.