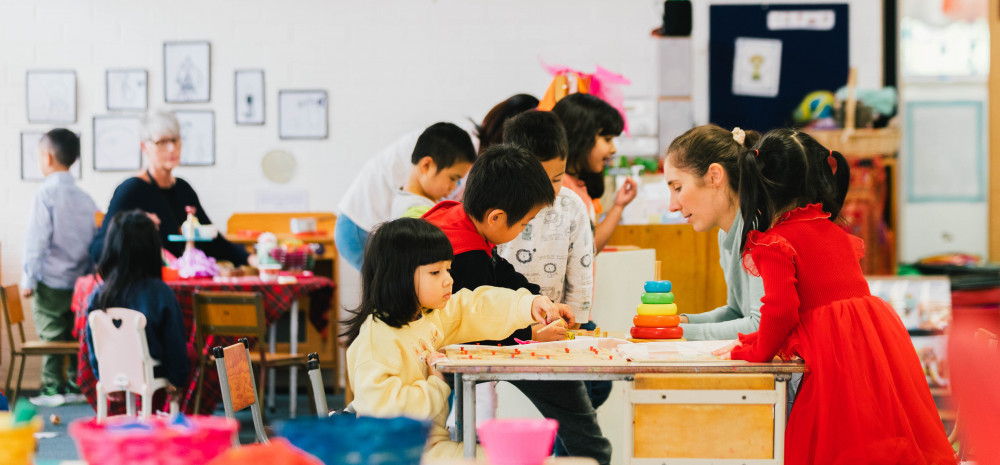 Kindergarten (sometimes called 'state funded kindergarten' or 'preschool') is an important step for young children aged three to five years. Two years of early education is now offered for up to 15 hours per week, before children start primary school.
Enrolling your child now into kindergarten for 2023, will provide your child with important opportunities to learn, make friends and develop social skills through a play-based curriculum, delivered by a qualified early childhood teacher and qualified educators, in range of settings including community kindergartens, long day care centres and schools.
The kindergarten programs are designed to improve your child's development, health and wellbeing and loving of learning in an inclusive setting for all children with all abilities.
Research has shown that early education helps set children up for a bright future. Children who go to kindergarten are more independent, confident learners and are more likely to make a smooth transition to primary school.
Kindergarten children will develop:
• social skills, like how to play with other children in a calm, sharing and rewarding way
• self-awareness and respect for others
• emotional skills, like understanding their feelings
• language, literacy and numeracy skills
• the joy of learning and group activities together with other children their own age
• the ability to make new friends
• exposure to new ideas and concepts.
Sending your child to kindergarten also gives families opportunities to meet other families and make community connections.
In 2023, kindergarten will be offered for free with new subsidies for all children enrolled in either sessional kindergartens or long day care centres.
For more information and to enrol your child in kindergarten for 2023, phone 8571 1817, email childrenservadminsupport@cgd.vic.gov.au or visit our website.