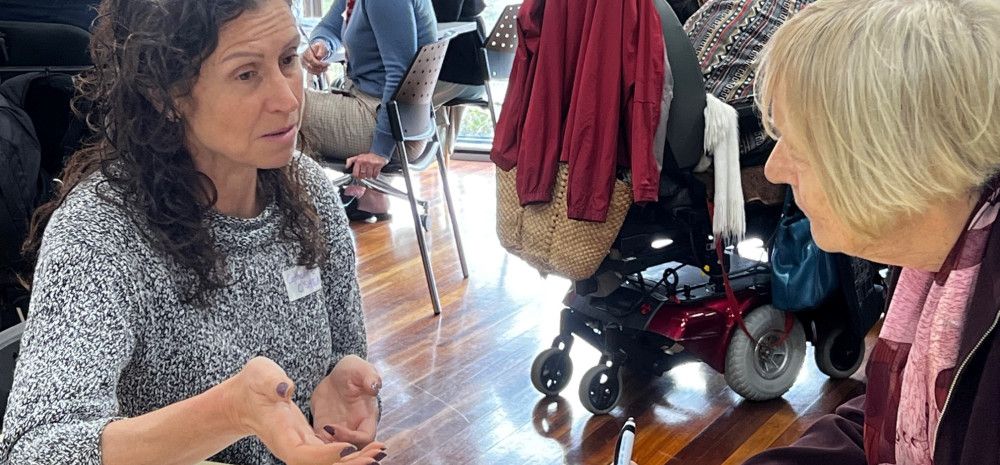 Research shows people living with a disability are four times more likely to die or be injured in a disaster.
With 18 per cent of Greater Dandenong residents having lived experience of disability and 6.8 per cent of those experiencing a severe and profound disability, Council recognises the importance of including these residents in our emergency planning.
Over the past two years, Council's Sustainability, Disability and Inclusion and Community Advocacy Teams have worked closely with Jesuit Social Services' Centre for Just Places to build an understanding of climate vulnerability in Greater Dandenong. The collaborative approach aims to build our capacity to include the voices of those with lived experience in shaping programs and policies across Council.
In May 2022, Council hosted a Disability and Climate Change Workshop. This was followed by a Disability Inclusive Emergency Planning Workshop in September 2022.
The most recent workshop was delivered in partnership with University of Sydney's Centre for Disability Research and Policy and the City of Casey. It included people with disabilities and carers, as well as disability service providers, Council and emergency management personnel, and created a series of recommendations to improve inclusive municipal emergency management planning.
Under Australia's new Disability Strategy 2021–31 all governments, community organisations and businesses are required to include people with disability in their emergency management and disaster response and recovery planning.