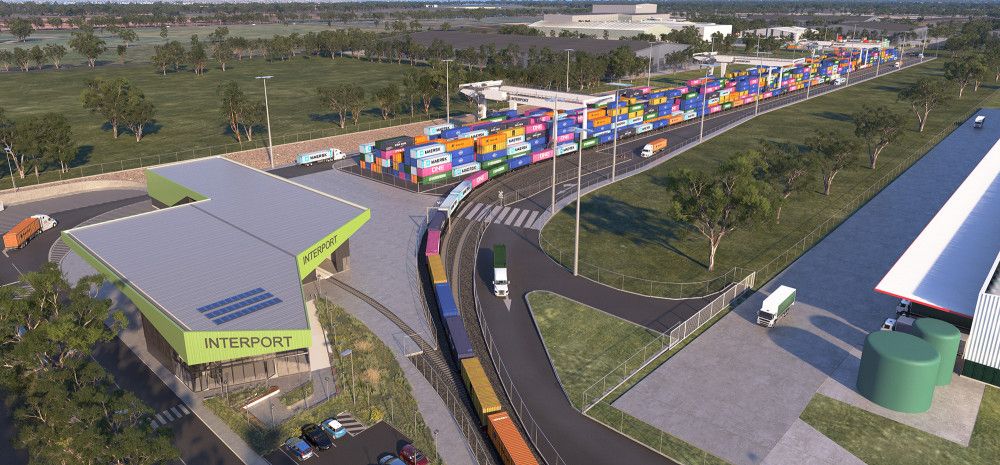 Melbourne's largest intermodal terminal should be up and running in Dandenong South in 2024 as Salta Properties works with government to connect port and rail networks for containerised freight.
The Victorian and Commonwealth Governments' joint investment of $28 million will connect Salta's Nexus Industrial Estate to the Port of Melbourne's new $125 million Port Rail Transformation Project, allowing port shuttles to run to and from Dandenong South up to five times per day.
The efficient transportation of containers between the Port of Melbourne and Dandenong South aims to reduce transport costs for businesses and take trucks off suburbs roads. The terminal will offer users 24 hour access to drop off and pick up containers via its fully automated gantry crane system.
In order to support the growth in containerised freight volumes in Melbourne's south east, Salta's terminal has been designed to handle up to 560,000 twenty-foot equivalent units every year.
Salta Properties founding director Sam Tarascio Snr said the company was in discussion with several major logistics operators regarding the terminal's operations and had already made a considerable investment into Nexus Dandenong South Industrial Estate, which is located adjacent to the Dandenong South Intermodal Terminal.
"The Nexus industrial estate is home to several major users, including Woolworths and Bunnings and significant capacity exists for additional tenants that could benefit from being next to the intermodal terminal," Mr Tarascio said.
The Dandenong South Intermodal Terminal is expected to take approximately 24 months to complete and is just one part of the broader Victorian Port Rail Shuttle Network.
Visit website www.salta.com.au/projects/Dandenong-south-intermodal-terminal/