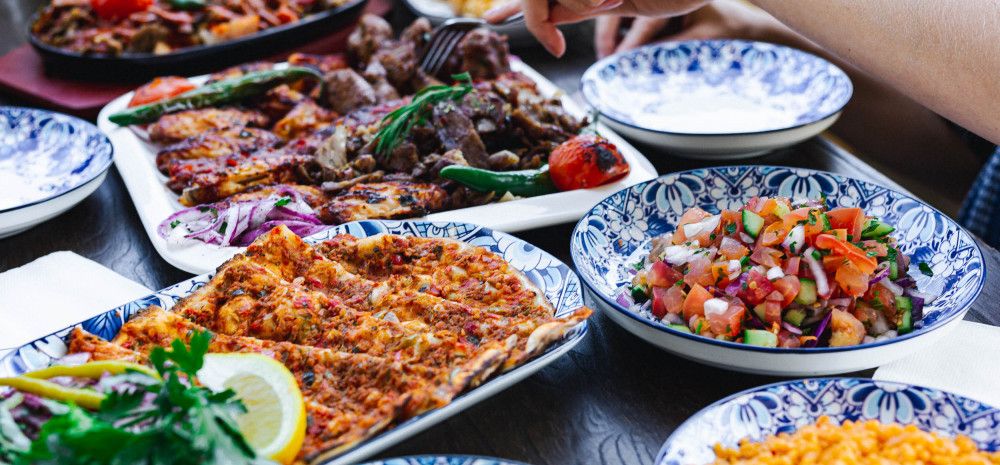 Once upon a time 381 Chandler Road in Keysborough was a fish and chip shop. During the COVID-19 pandemic, the premise was leased by a new business owner and the site was transformed. Today, the site boasts a new take-away eatery serving up authentic, fresh, Turkish cuisine.
Meet Cem Canpolat, the business owner behind Street Food Turkey. "I've always been in business. My first business I started when I was just 23. My parents had run businesses but that didn't mean I knew how to run one myself. I had to work really hard, it wasn't easy," said Cem. Cem credits his biggest learning curve to when he went behind the scenes, stepping into the kitchen alongside his chef where he learnt how to prepare and cook the meals. Cem said, "That's when I really learnt how a business should be run. It begins with the food."
A Greater Dandenong local himself, Cem opened the doors to his new business venture in February 2022.
The original plan was to turn the premise into a burger shop, however, after conversations with his family, in particular, his parents, Cem was convinced it was time to focus on sharing their home countries food – Turkish cuisine. "Everything had to be perfect, I wouldn't open the doors until it was. It drove my family mad. I wanted to break the perception in Australia that Turkish food isn't simply meaty kebabs. There are so many types of kebabs, not just the Shish Kebabs and the flavours are varied," said Cem.
Cem recognises the big role his whole extended family have played in supporting him on this latest venture. The welcoming smiles and laughter from the staff when you walk through the doors is refreshing and is certainly one of the reasons why this business has such a strong and loyal customer base after only 12 months of operation.
Prior to opening Cem did considerable market research, visiting Turkish restaurants in and around Melbourne.
The business sources its produce locally as much as possible including fresh vegetables from the Dandenong Market.
Looking ahead, Cem plans to continue serving quality food to his loyal customers and introducing new customers to the variety of flavours Turkish food offers. "What's next? I always have ideas, I want to do more and go even bigger but you'll just have to wait and see," Cem teased.
X Turkish Street Food is located at 381 Chandler Road, Keysborough
Visit: streetfoodturkey.com.au