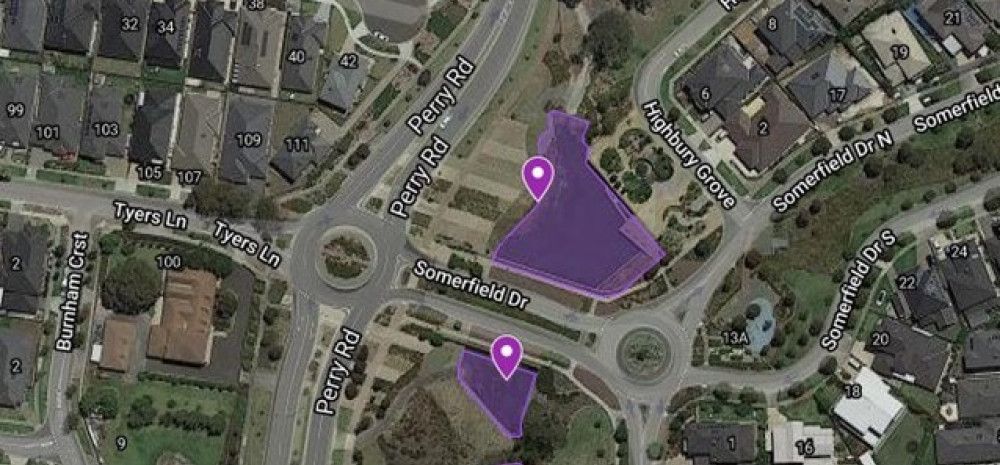 To maintain assets, as well as the natural amenity and liveability of the area, Melbourne Water will soon undertake works to desilting works in the Somerfield Estate Wetlands Sediment Ponds, Clarendon Drive, Keysborough so that they continue to provide flood protection for the area.
Wetlands and Retarding Basins are integral parts of the drainage network. These assets are designed to capture water, sediments and pollutants, where they can then be safely and efficiently treated and removed. In times of high flows, Wetlands and Retarding Basins also act to reduce the velocity of stormwater flows, capturing, and then gradually releasing water, to reduce the risk of flooding.
Sediment ponds collect sediment from waterway and drainage systems, and are key parts of the drainage network. This sediment has travelled through the drainage system and settled at this location. If the sediment pond becomes excessively full, the system cannot work to its full design potential, leading to an increased risk of flooding.
Melbourne Water recognises that there will be some short term disturbances, but in the long term local residents will benefit from improved amenity, safety and improved flood mitigation.
Desilting works
To complete the works, machinery will be used to excavate any accumulated sediment, which will then be temporarily deposited onsite to allow it to dry out. Once the sediment has dried out, Melbourne Water will return to remove and dispose of it in the appropriate manner.
Residents may notice odour from the disturbed sediment as it dries out. Melbourne Water does not expect the odour to be significant. The odour is caused by natural material breaking down, it is harmless.
Also, there will be a slight increase in truck movements in and out of the site during the works which may lead to increased noise disturbance. Pedestrian traffic management will be in place as required.
Timing
The works are due to commence in late March/April and will take up to four weeks to complete. The sediment stockpiles will be removed from site within three months, weather dependent.
More information
For more information about this project please telephone Melbourne Water on 131 722 or visit www.melbournewater.com